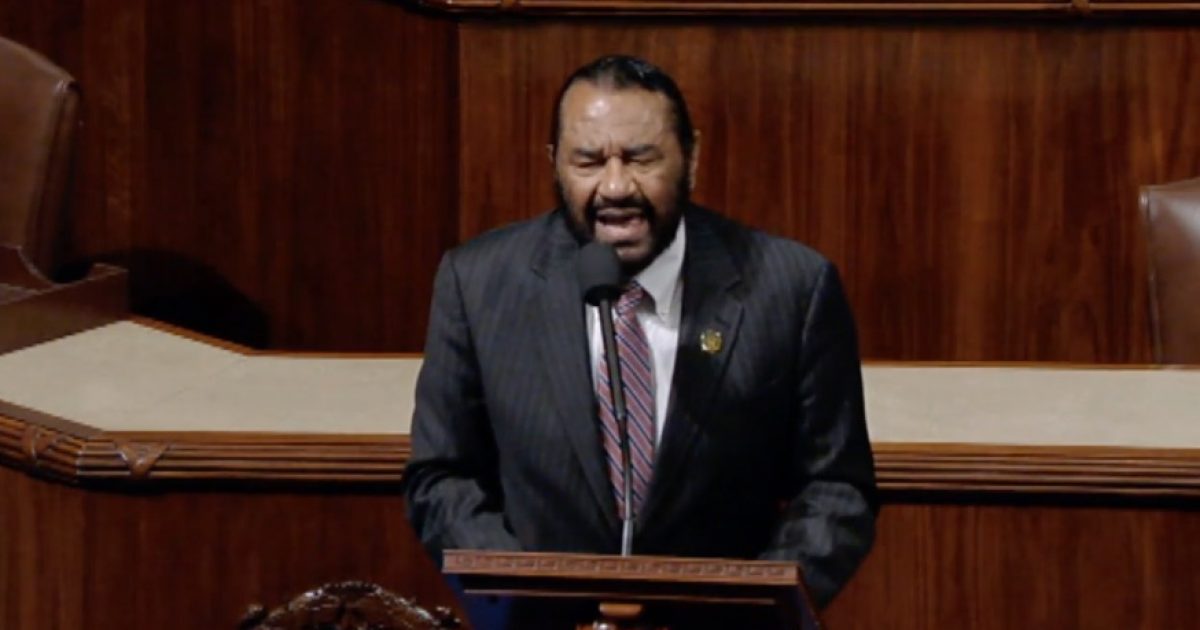 There are more calls for the impeachment of President Trump from the Left.
Representative Al Green (D-TX) is calling for his House colleagues to vote by Christmas to impeach President Trump.
Green cites several reasons for the impeachment of President Trump including racism and sexism.
Fox News reports:
Texas Democrat Al Green said Wednesday he's giving his colleagues in the House a Christmas deadline to vote on impeaching President Trump.

"I now announce that before Christmas, there will be a vote on the chief inciter of racism, bigotry, hatred, xenophobia, sexism and ethnocentrism," he said on the House floor, adding that he prayed the United States will "continue to reject what the inciter in chief, Donald J. Trump has been causing this country to have to endure."
One accused the president of "inciting white supremacy, sexism, bigotry, hatred, xenophobia, race-baiting, and racism by demeaning, defaming, disrespecting and disparaging women and certain minorities." Another alleged Trump brought "shame and dishonor to the office of the presidency by associating the majesty and dignity of the presidency with causes rooted in white supremacy, bigotry, racism, anti-Semitism, white nationalism and neo-Nazism."
Green is not the only one calling for President Trump's impeachment.
Representative Maxine Waters (D-CA) vows to fight President Trump every step of the way and is known for her "Impeach 45" mantra. Waters recently led attendees at the Women's Convention in Detroit, Michigan, into a frantic "Impeach 45" chant.