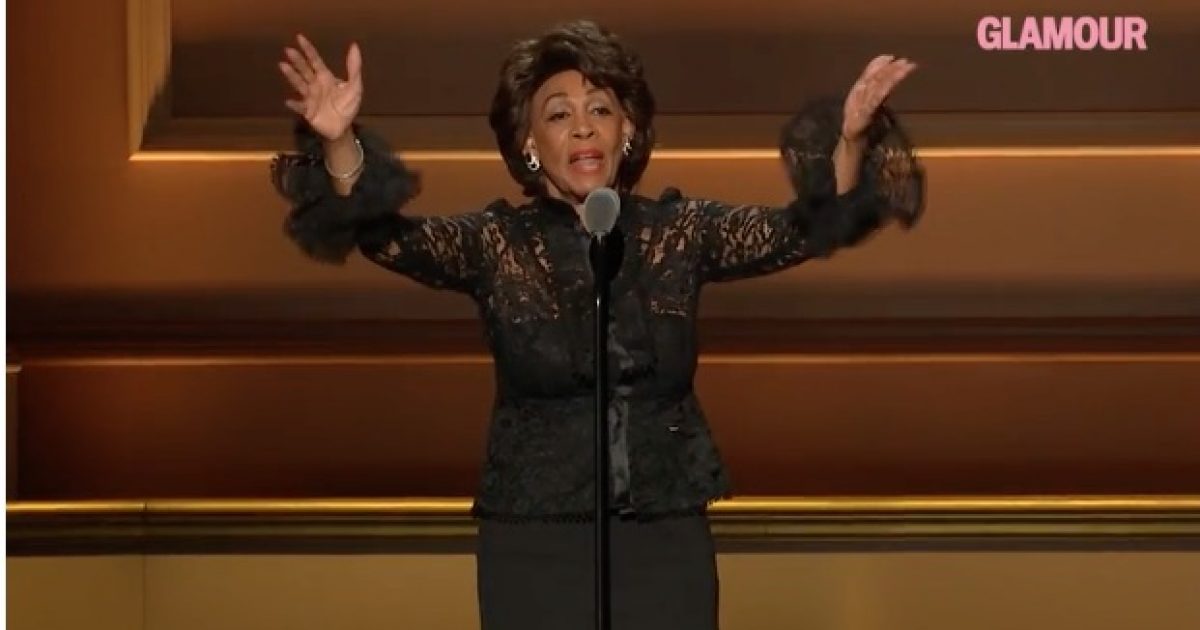 President Trump's State of the Union speech has one of his biggest vocal critics set to give a national response.
Representative Maxine Waters (D-CA) is scheduled to deliver remarks following the president's speech on January 31 on BET.
BuzzFeed News reports:
Rep. Maxine Waters, a California Democrat, will speak at the top of a BET News special after Trump delivers the State of the Union, a BET spokesperson told BuzzFeed News. The program, "Angela Rye's State of the Union," is part of a broader partnership announced just days ago between the network and the Democratic strategist and political commentator.
Waters will not attend the speech and defended her stance on MSNBC with host Joy Reid:
"Why would I take my time to go and sit and listen to a liar? Someone who lies in the face of facts, someone who can change their tune day in and day out. What does he have to say that I would be interested in? I don't appreciate him and I wouldn't waste my time sitting in that house listening to what he has to say. He does not deserve my attention."
Waters also issued a statement about President Trump in a Tweet where she calls the president, "…a racist and an indecent man with no good values who is woefully unfit and undeserving of the office which he serves."
On Bloomberg, Waters explained why President Trump should be impeached, including calling him "deplorable."
Watch Bloomberg video here (5:35).
Several Democrat lawmakers announced their plans to boycott Trump's speech as well.
Waters continues to divide Amerericans with her extreme anti-President Trump rhetoric.