News
Comey Slams FISA Memo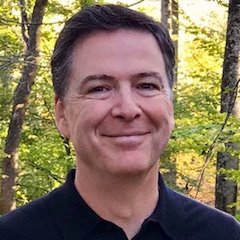 Former FBI Director James Comey slammed the FISA surveillance abuse memo from the House Intelligence Committee in a Tweet.
Comey said:
That's it? Dishonest and misleading memo wrecked the House intel committee, destroyed trust with Intelligence Community, damaged relationship with FISA court, and inexcusably exposed classified investigation of an American citizen. For what? DOJ & FBI must keep doing their jobs.

— James Comey (@Comey) February 2, 2018
Comey's Tweet does not offer any substantive criticism of the memo.
It's fundamentally general talking points devoid of a factual rebuttal.
The memo does mention Comey citing his actions regarding securing warrant applications to the Foreign Intelligence Surveillance Court (FISC) to spy on Carter Page, a Trump campaign adviser.
Comey signed the warrant application three times.
The memo states:
"As required by statute (50 U.S.C.), a FISA order on an American citizen must be renewed by the ISC every 90 days and each renewal requires a separate finding of probable cause. Then-Director James Comey signed three FISA applications in question on behalf of the FBI, and Deputy Director Andrew McCabe signed one. Sally Yates, then-Acting DAG Dana Boente, and DAG Rod Rosenstein each signed one or more FISA applications."
Importantly, the House Intellegence Committee memo states the Trump dossier was used to get the warrant to spy on Page and the FBI had not verified the accuracy of its content.
At the very least, that means Comey put speed before accuracy and the former FBI director described the dossier as "salacious and unverified" to President Trump in January 2017.
Comey's Tweet is designed to distract the public and provide the left-wing media with ammunition to attack the credibility of the surveillance abuse memo.