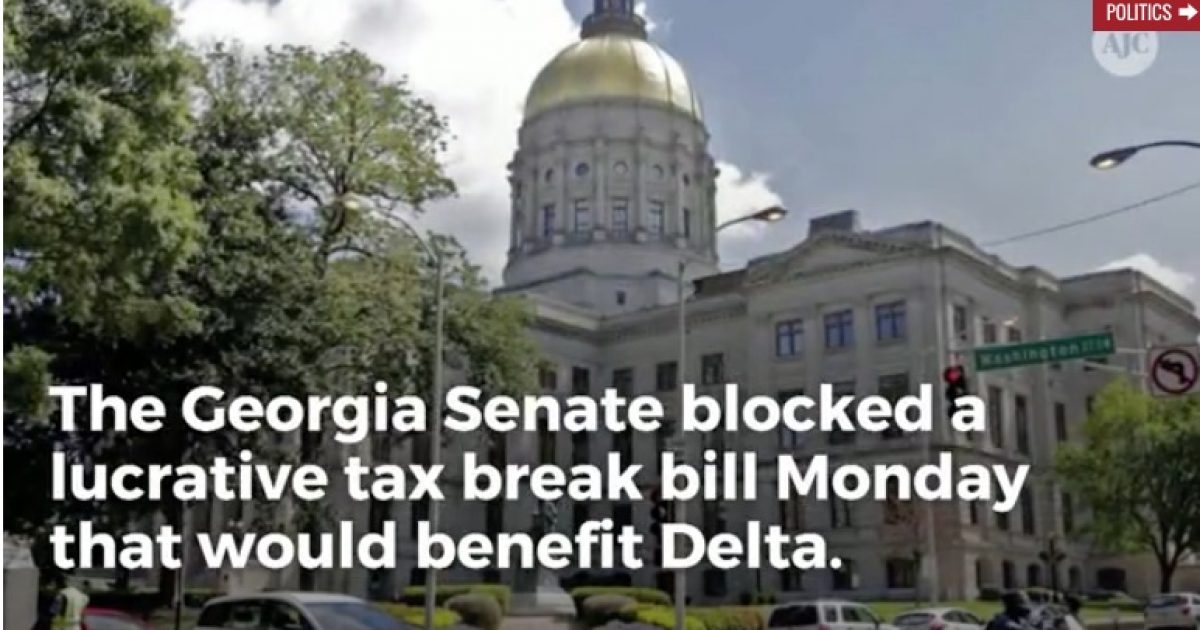 Delta Airlines is taking heat for its decision to stop a discount program with the NRA.
Georgia legislators are upset over the airline's decision and took action by blocking a tax break for Delta.
The Atlanta Constitution reports:
The Georgia Senate vowed to block a lucrative tax break bill on Monday that would benefit Delta Air Lines after the Atlanta-based company severed ties with the National Rifle Association.
The effort, led by Lieutenant Governor Casey Cagle, said he will block the tax-break bill unless Delta Airlines, "fully reinstates its relationship with the NRA."
Cagle made his feelings known in a Tweet:
I will kill any tax legislation that benefits @Delta unless the company changes its position and fully reinstates its relationship with @NRA. Corporations cannot attack conservatives and expect us not to fight back.

— Casey Cagle (@CaseyCagle) February 26, 2018
Anti-gun activists are pressuring companies to break ties with the NRA over the horrific school shooting in Flordia.
A number of companies in addition to Delta Airlines caved to pressure and ended promotional programs with the NRA.
United Airlines and car rental companies such as Enterprise bowed to the demands from anti-gun activists.
The actions by Georgia lawmakers shows caving to social activists can result in a backlash.