News
Oakland Mayor Touts Trump Resistance Justifying Warning Illegals About ICE Raids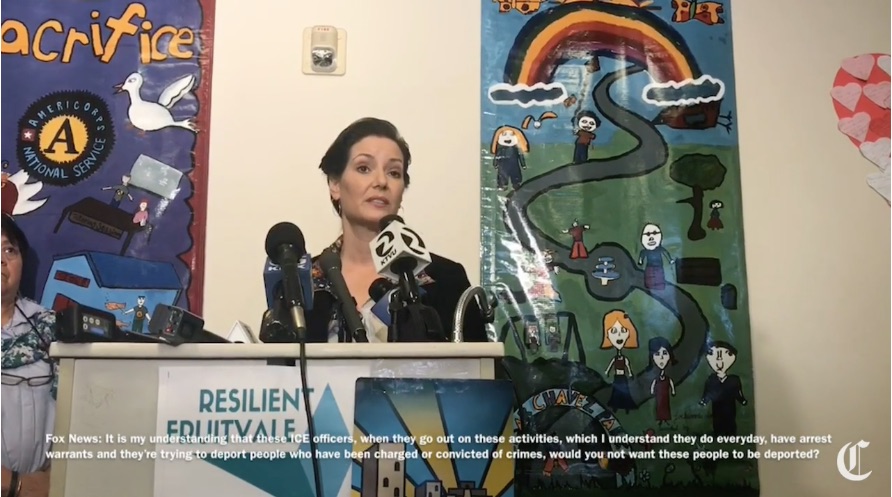 Mayor Libby Schaaf, of Oakland, California, warned the city U.S. Immigration and Customs Enforcement agents (ICE) were going to conduct a raid over the weekend.
According to ICE, the mayor's warning allowed criminal illegal aliens to escape.
ICE Deputy Director Thomas D. Homan blasted the mayor in a statement.
CNN reports:
He said 864 immigrants with criminal records "remain at large in the community and I have to believe that some of them were able to elude us thanks to the mayor's irresponsible decision."
ICE did arrest over 150 illegal aliens including a large number that had committed crimes.
Mayor Schaaf defended her stance and touted she is part of the anti-Trump resistance.
The Washington Post reports:
Asked by The Post whether she considered herself part of "the resistance" movement — the unofficial title for left-leaning Americans who do not support the Trump administration — she responded with a resounding yes.

"I consider myself a law-abiding citizen. I consider myself a believer in an American democracy that moves towards a more just society. And I definitely consider myself part of the resistance," she said.
The mayor is unyielding about her decision to make Oakland a sanctuary city even if that meant she would be sent to jail.