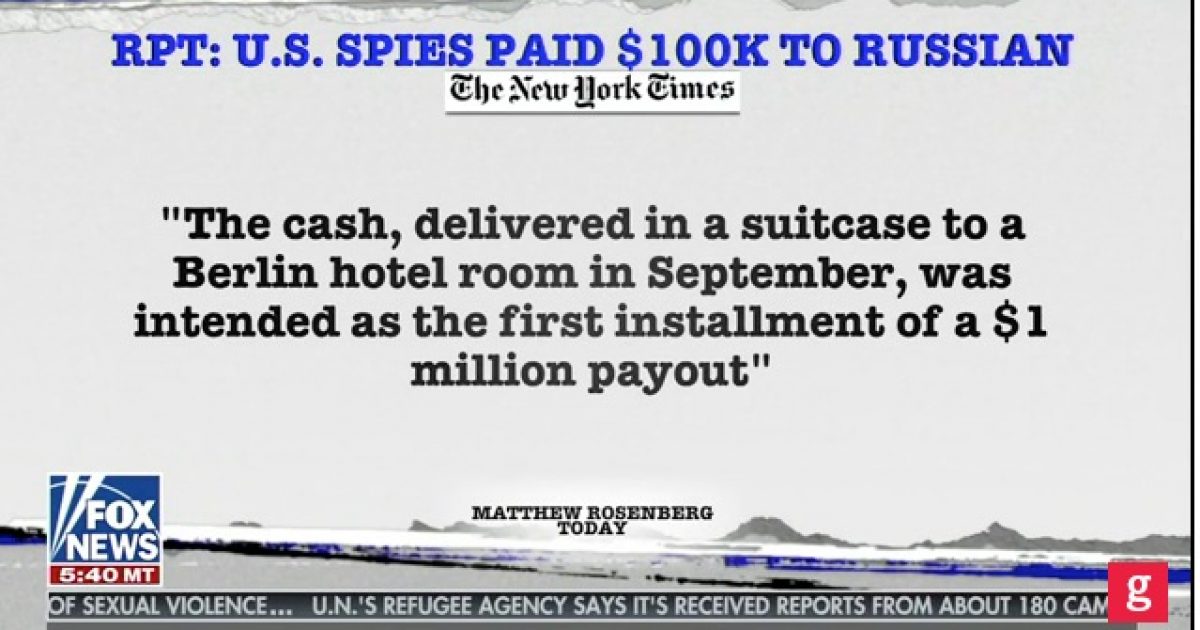 The zeal to get damaging information on President Trump is making fools of Democrat politicians and U.S. law and intelligence agencies.
A New York Times story describes an effort from the C.I.A and N.S.A to buy cyberweapons and damaging information on President Trump from a Russian with ties to Russian spys.
The Russian claimed to have access to a staggering collection of secrets that included everything from the computer code for the cyberweapons stolen from the N.S.A. and C.I.A. to what he said was a video of Mr. Trump consorting with prostitutes in a Moscow hotel room in 2013, according to American and European officials and the Russian, who agreed to be interviewed in Germany on the condition of anonymity. There remains no evidence that such a video exists.

The Russian was known to American and European officials for his ties to Russian intelligence and cybercriminals — two groups suspected in the theft of the N.S.A. and C.I.A. hacking tools.

But his apparent eagerness to sell the Trump "kompromat" — a Russian term for information used to gain leverage over someone — to American spies raised suspicions among officials that he was part of an operation to feed the information to United States intelligence agencies and pit them against Mr. Trump. Early in the negotiations, for instance, he dropped his asking price from about $10 million to just over $1 million. Then, a few months later, he showed the American businessman a 15-second clip of a video showing a man in a room talking to two women.
The Russian contact failed to deliver the promised material after getting a $100,000 payment and U.S. representatives broke off the deal.
Watch news report HERE.