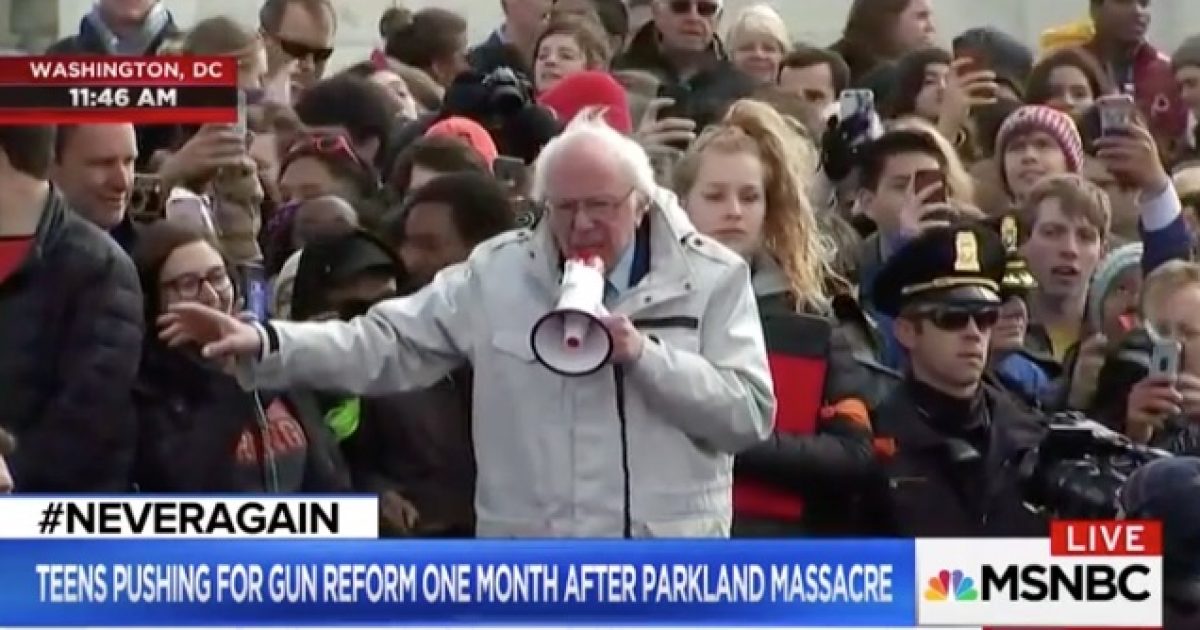 Liberal politicians are the textbook example of "do as I say, not as I do."
Following the deadly Parkland high school shooting a month ago, students across the country participated in a national protest against gun violence on Wednesday.
The students were joined by liberal politicians flanked by armed security.
New York Governor Andrew Cuomo participated in an anti-gun "die-in" protest joining student protesters on the ground.
The New York Post reports:
"Gun control now," Cuomo chanted, reclining on the sidewalk in his black suit and tie, along with students and teachers from nearby Leadership & Public Service High School who joined in nationwide school walkouts on the one-month anniversary of the Parkland shooting.
Not far away was Cuomo's armed security detail.
See photos from The Gateway Pundit.
In Washington, DC, Vermont Senator Bernie Sanders gave a speech to protesters and was ushered through the crowd under armed police protection.
See photos from The Daily Caller.
Bernie Sanders Addresses Anti-Gun Rally Under Heavily-Armed Police Guardhttps://t.co/O42bcQ0M9m pic.twitter.com/fnzl5voegM

— Benny (@bennyjohnson) March 14, 2018
Left-wing politicians are playing politics with the serious issue of school shootings.
The root cause of the problem is not guns but emotionally deranged individuals and the inability of law enforcement to act proactively to prevent these horrific shootings.