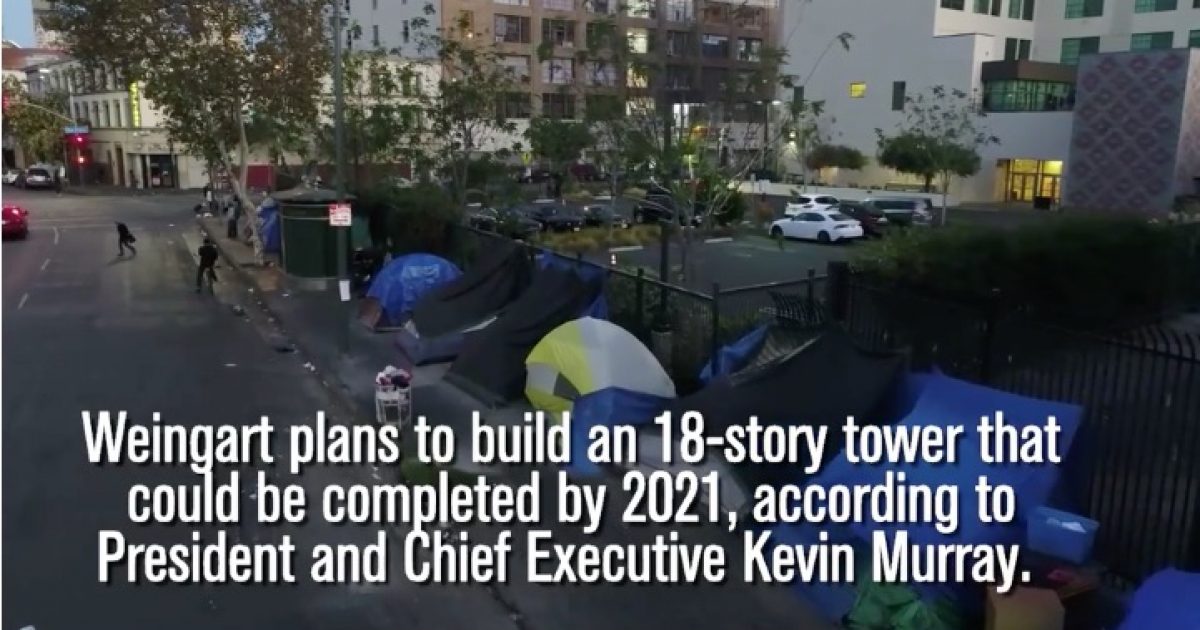 California has a huge problem with the homeless.
In Los Angeles, it's estimated there are about 60,000 people living in the streets in and around the city limits.
The Los Angeles city council wants to address the problem by seeking ways to provide housing for every homeless individual.
CBS Los Angeles reports:
The Los Angeles City Council Friday is considering a motion that would enact a plan to provide housing for every transient in the city, as it continues to grapple with a housing shortage which has spiked rents and sent thousands of people into homelessness.
Recent efforts to deal with the homeless problem such as providing housing in trailers was not appealing to local businesses including restaurants.
An affordable housing apartment building is also in the works.
The Chicago Tribune reports:
The Weingart Center, operator of a large shelter on Los Angeles' skid row, is planning to change the area's skyline with an 18-story, $138-million apartment tower with 278 units of affordable housing, most of them for the chronically homeless.
Giving free housing will only attract more homeless to the area.