News
Comey Says Trump Is "morally unfit to be president"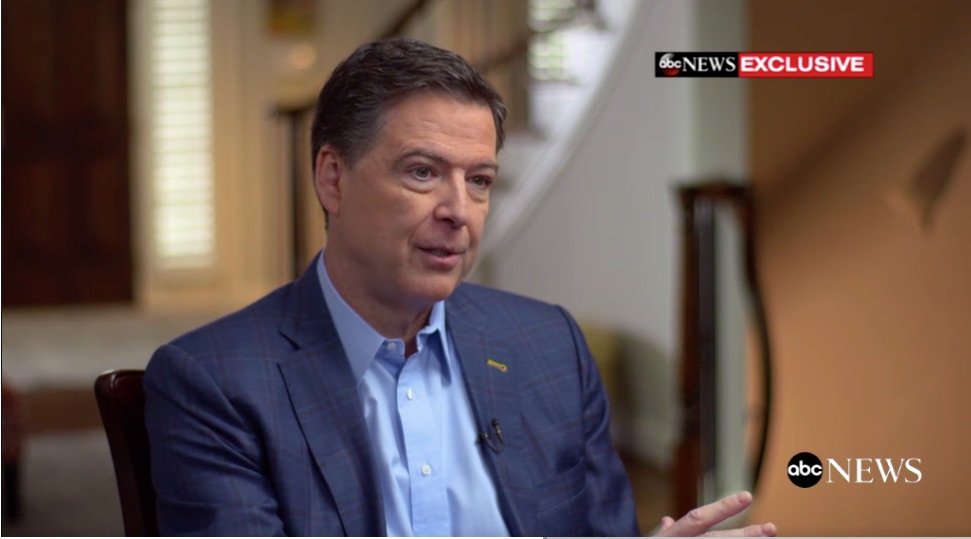 Former FBI Director James Comey said President Trump is "…morally unfit to be president."
Comey made the statement during his interview with ABC News' chief anchor George Stephanopoulos.
GEORGE STEPHANOPOULOS: You write that President Trump is unethical, untethered to the truth. Is Donald Trump unfit to be president?

JAMES COMEY: Yes. But not in the way m– I often hear people talk about it. I don't buy this stuff about him being mentally incompetent or early stages of dementia. He strikes me as a person of above average intelligence who's tracking conversations and knows what's going on. I don't think he's medically unfit to be president. I think he's morally unfit to be president.

A person who sees moral equivalence in Charlottesville, who talks about and treats women like they're pieces of meat, who lies constantly about matters big and small and insists the American people believe it, that person's not fit to be president of the United States, on moral grounds. And that's not a policy statement. Again, I don't care what your views are on guns or immigration or taxes.

There's something more important than that that should unite all of us, and that is our president must embody respect and adhere to the values that are at the core of this country. The most important being truth. This president is not able to do that. He is morally unfit to be president.
Comey's first interview is geared to promote his book, "A Higher Loyalty: Truth, Lies and Leadership."
In reality, Comey's assessment of President Trump can't be taken seriously.
Comey is acting like a disgruntled employee seeking revenge against President Trump.
Under his leadership, the FBI failed to conduct a serious investigation of Hillary Clinton in regards to her use of a private email server to conduct State Department business.
Most troubling, Comey was writing Clinton's exoneration before the FBI interviewed the former Secretary of State and his explanation of why he did so was extremely weak in the ABC News interview.
Comey is just trying to exploit his firing in an effort to make money.