News
Deep State Exposed: Former Director of National Intelligence James Clapper Leaked Dossier Information To CNN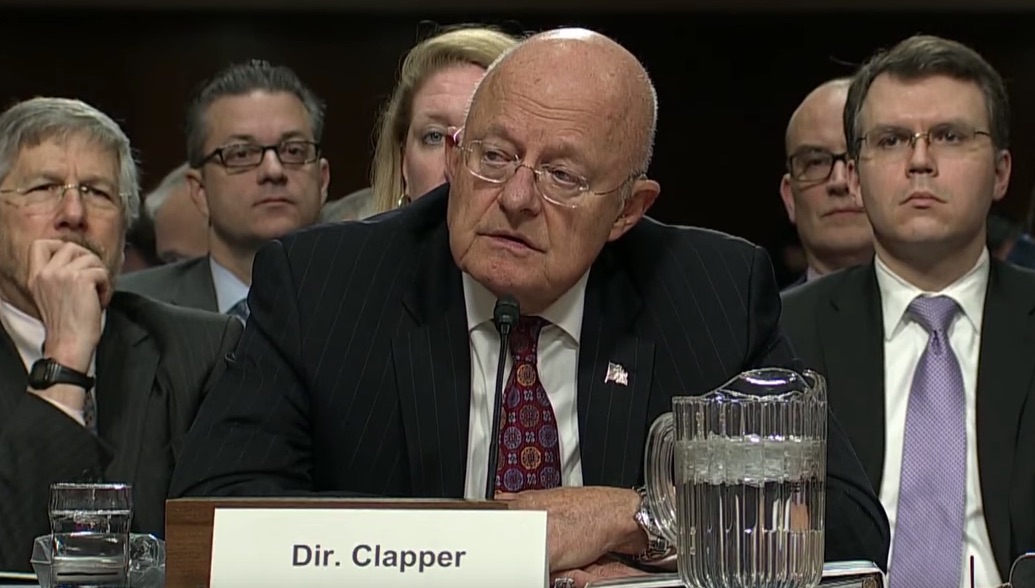 Former Director of National Intelligence (DNI) James Clapper leaked information about the so-called dirty dossier to CNN.
Clapper also misled Congress about his role in providing the media details of the dossier written by former British spy Christopher Steele.
The information about Clapper was contained in the House Intelligence report on Russian involvement in the 2016 election.
The Federalist reports:
Buried within a newly declassified congressional report on Russian meddling in the 2016 U.S. elections is a shocking revelation: former Director of National Intelligence (DNI) James Clapper not only leaked information about the infamous Steele dossier and high-level government briefings about it to CNN, he also may have lied to Congress about the matter.
Clapper is now a paid contributor on CNN.
The leak was important because the meeting by Clapper and other intelligence officials with then President-elect Donald Trump on January 6, 2017, became the trigger for a news hook for Buzzfeed to publish the dossier.
As noted in The Federalist, Buzzfeed released the dossier shortly after CNN wrote the story about the briefing.
Essentially, the Clapper leak gave the dossier credibility and made it newsworthy by confirming it was a topic for the soon to be president.
In other words, the dossier was important enough for it to be a subject of the briefing.
Former FBI Director James Comey, former CIA Director John Brennan, and NSA Director Admiral Mike Rogers were also present at the January 6 briefing.
Three of the officials that briefed President-elect Trump about the dossier, Clapper, Comey and Brennan, are currently extremely critical of the president.
The CNN story that Clapper made possible pushed the Russia collusion story onto the national stage.
The lede of the story highlights the damage it did to the incoming president.
Classified documents presented last week to President Obama and President-elect Trump included allegations that Russian operatives claim to have compromising personal and financial information about Mr. Trump, multiple US officials with direct knowledge of the briefings tell CNN.
Clapper used his position as the outgoing Director of National Intelligence to harm the president before he was sworn into office.