News
DOJ Appoints Federal Prosecutor to Supervise Subpoenaed Hillary Documents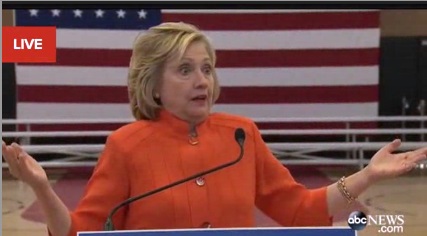 U.S. lawmakers are losing their patience with the Department of Justice (DOJ).
The DOJ refused to fully cooperate with House committee members to provide requested documents from FBI investigations of the 2016 presidential election.
As a result of pressure from lawmakers, the DOJ appointed a supervisor to handle the process of document production for Congress.
The Washington Times reports:
The Department of Justice has tapped John Lausch, U.S. attorney for the Northern District of Illinois, to oversee the process of turning over subpoenaed documents to congressional committees.

In November, two House committees had requested documents detailing the FBI's actions surrounding investigations related to the 2016 presidential campaign. That includes the probe into Democratic presidential nominee Hillary Clinton's use of a private server, the Foreign Intelligence Surveillance Act warrant for Trump campaign aide Carter Page and last month's firing of FBI Deputy Director Andrew McCabe.
Last week, the DOJ didn't meet a deadline to provide over one million documents but provided about 3,000 pages of information to legislators.
Representative Trey Gowdy (R-SC) questioned Lausch's role and the timing of his appointment.
"I am confident U.S. Attorney John Lausch is a person of competence and character, however, I struggle to understand what has been happening over the previous months since Congress was assured DOJ and FBI were working on the document request," Mr. Gowdy said. "I also struggle to understand U.S. Attorney Lausch's specific role."

"It could be there has not been meaningful review by DOJ or FBI to date," the congressman said.