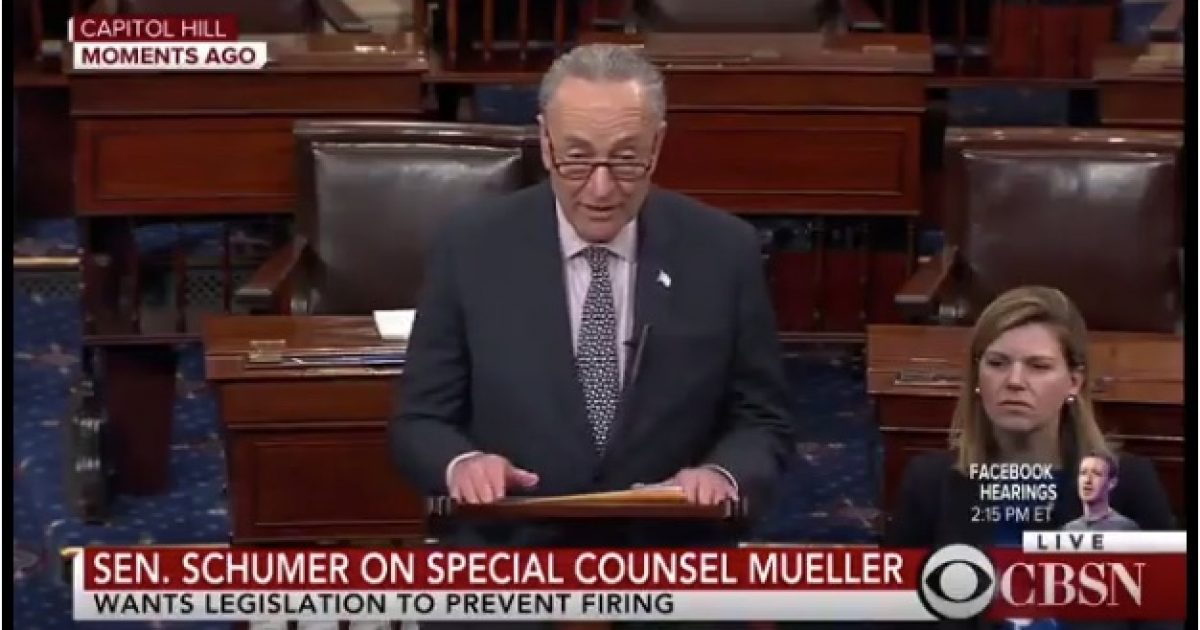 Senate Minority Leader Chuck Schumer (D-NY) urged the Senate to pass a law to protect Special Counsel Robert Mueller from being fired by President Trump.
Schumer's call for the legislation follows an FBI raid on President Trump's personal lawyer Michael Cohen.
After the raid, President Trump blasted the Russian collusion investigation headed by Mueller.
President Trump was asked if he was going to fire Mueller and the president responded, "Why don't I just fire Mueller? Well, I think it's a disgrace what's going on. We'll see what happens."
The open-ended response upset Schumer.
The Hill reports:
Senate Democratic Leader Charles Schumer (N.Y.) on Tuesday called on Senate GOP leaders to bring legislation to the floor that would protect special counsel Robert Mueller from being fired in the midst of heightened tension over his investigation of the president.

Schumer called for new protections of Mueller hours after the FBI raided the Manhattan office of Trump's longtime personal lawyer, Michael Cohen, enraging the president.
The Mueller investigation has veered far off the Russian collusion course and Schumer is desperate to keep the media and public distracted by political stunts such as a bill to protect the special counsel.