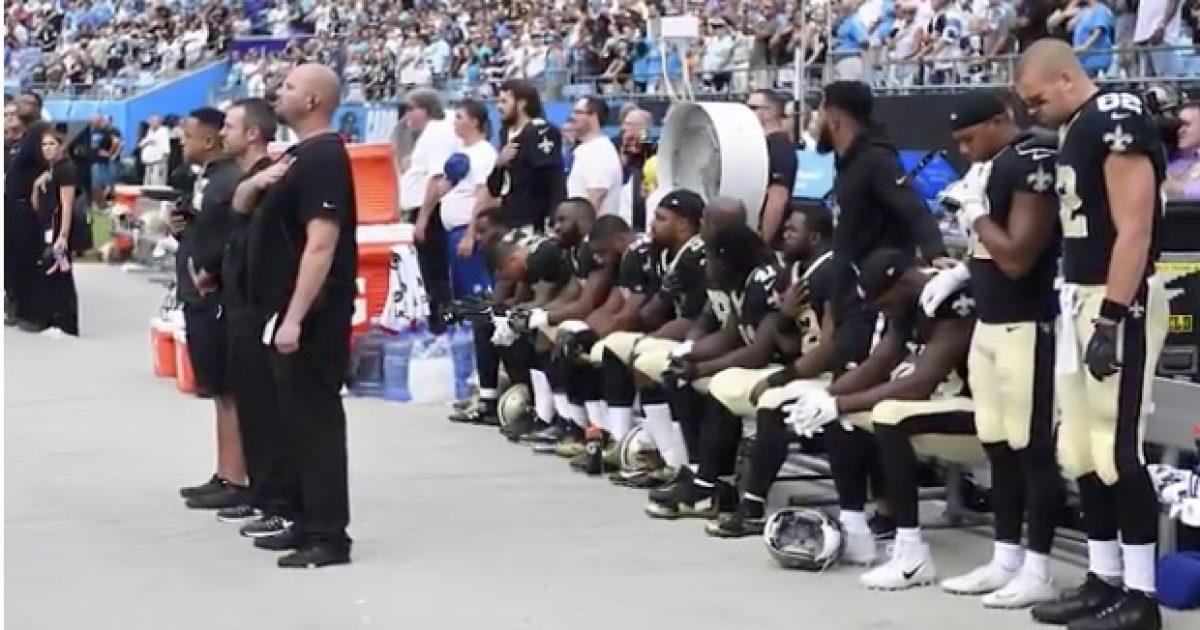 NFL team owners agreed to new policy measures to address player protests over the National Anthem.
All of the league's 32 team owners approved of the new policy that will take effect this football season.
ESPN reports:
NFL owners have unanimously approved a new national anthem policy that requires players to stand if they are on the field during the performance but gives them the option to remain in the locker room if they prefer, it was announced Wednesday.
NFL commissioner Roger Goodell commented about the new policy.
"We want people to be respectful of the national anthem," commissioner Roger Goodell said. "We want people to stand — that's all personnel — and make sure they treat this moment in a respectful fashion. That's something we think we owe. [But] we were also very sensitive to give players choices."
Former San Francisco quarterback Colin Kaepernick started the on-field kneeling protest two seasons ago over his feelings of "racial inequality and police brutality," resulting in other players to kneel.
Since the on-field kneeling controversy, the NFL faced significant backlash from fans that took to social media to post they canceled television football packages, and videos burning their season tickets, and team jerseys.
As the player protests continued, NFL game ratings and ticket prices took a downward spiral.
Broadcast television cameras also revealed the high volume of empty seats as former fans stopped going to NFL games.
This year's Super Bowl between first-time Super Bowl champs the Philadelphia Eagles and New England Patriots was the least watched game since 2009.
The NFL recognized the problem it created by allowing chaos on the football field.
Time will tell how the players and fans react to the new policy.