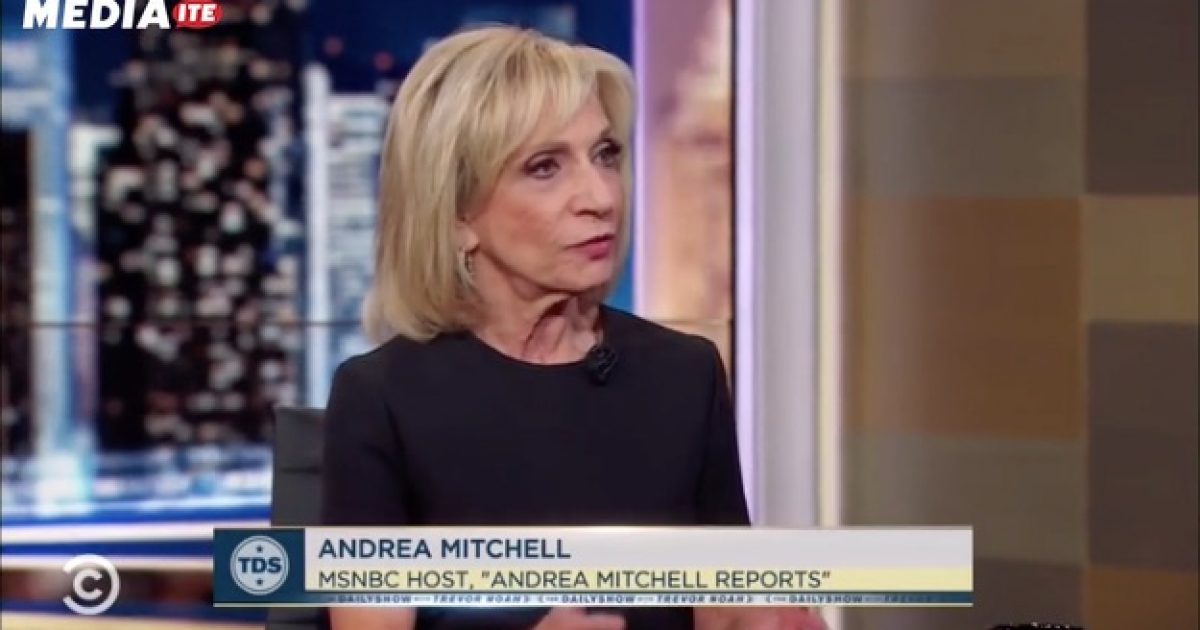 MSNBC anchor Andrea Mitchell compared President Trump's criticism of the media to Socialist dictator Joseph Stalin.
Mitchell made her remarks on The Daily Show with Trevor Noah.
Mitchell is particularly concerned over the way the president calls the media the "enemy of the people."
Mediaite reports:
While she refuted Noah's assertion that Trump's hostility towards the press was connected to the motivated Capital Gazette shooting in Annapolis, she believed Trump "deliberately" presented the media as the "enemy of the people."

"This is something that we first heard from Joseph Stalin. This is very dangerous. It undercuts democracy," Mitchell continued. "And for years and years, I've covered the State Department where we've tried to teach and help, advocate with new democracies how to train journalists and how we do journalism. Secretaries of State travel all over the world and deliberately, until more recently, deliberately go to Beijing, go to Turkey, go to Moscow, have press conferences, even if the host country will not, to show dictators that this is what the First Amendment means.
Mitchell is a member of the media establishment who is using extreme examples to characterize President Trump's criticism in the harshest terms.
A commentary in the Columbia Journalism Review, "What does Trump have in common with Hugo Chavez? A media strategy," compared President Trump to the late Venezuela dictator Hugo Chavez:
Lashing out at the media at public events; denouncing and vilifying individual journalists, expelling reporters, blocking access, and threatening lawsuits: Trump and Chávez have these things in common.
The reality is too many members of the media are using their position to advance a liberal agenda and not to report the truth.
A number of polls document that a significant number of Americans felt the media is biased and they report "fake news."