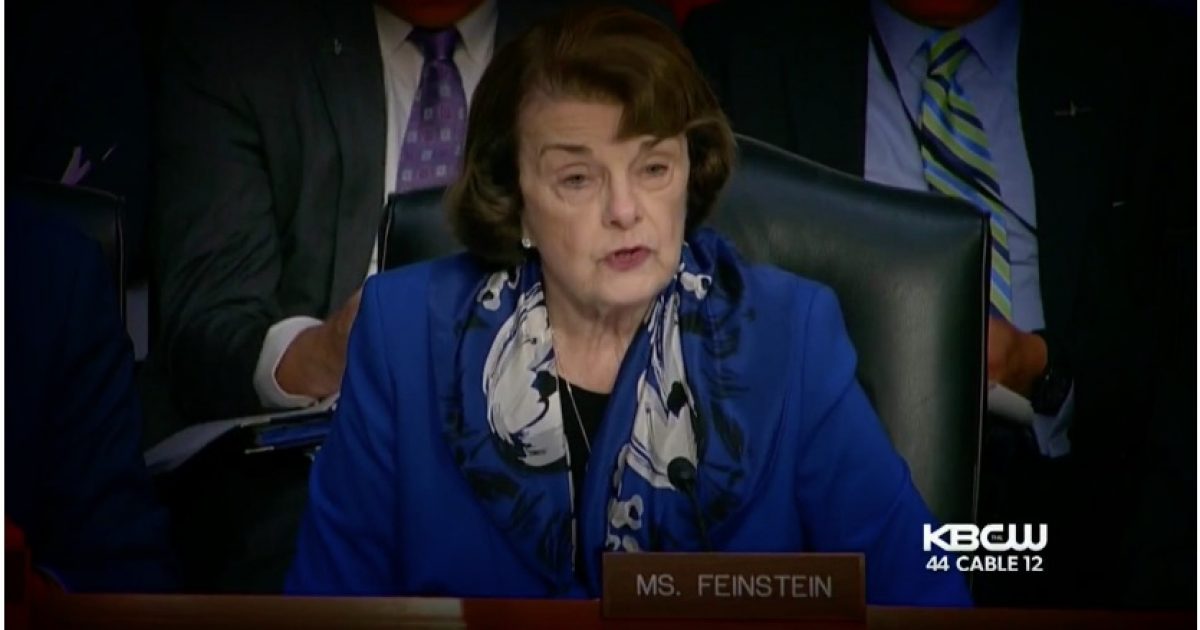 Information is just coming to light that a Chinese spy worked for California Democrat Senator Dianne Feinstein.
CBS SF BayArea reports:
Now, all eyes are on Chinese intelligence in the Bay Area after the website Politico reported last week that a staffer for Senator Feinstein turned out to be a Chinese spy who reported back to the government officials about local politics.

On Wednesday, the San Francisco Chronicle uncovered additional details in a column written by reporters Phil Matier and Andy Ross.

The column revealed that the Chinese spy was Feinstein's driver who also served as a gofer in her Bay Area office and was a liaison to the Asian-American community.

He even attended Chinese consulate functions for the senator.

Feinstein — who was Chair of the Senate Intelligence Committee at the time — was reportedly mortified when the FBI told her she'd be infiltrated.
While the media obsesses over Russia, the spy story involving Feinstein is a reminder that China is the major U.S. adversary.