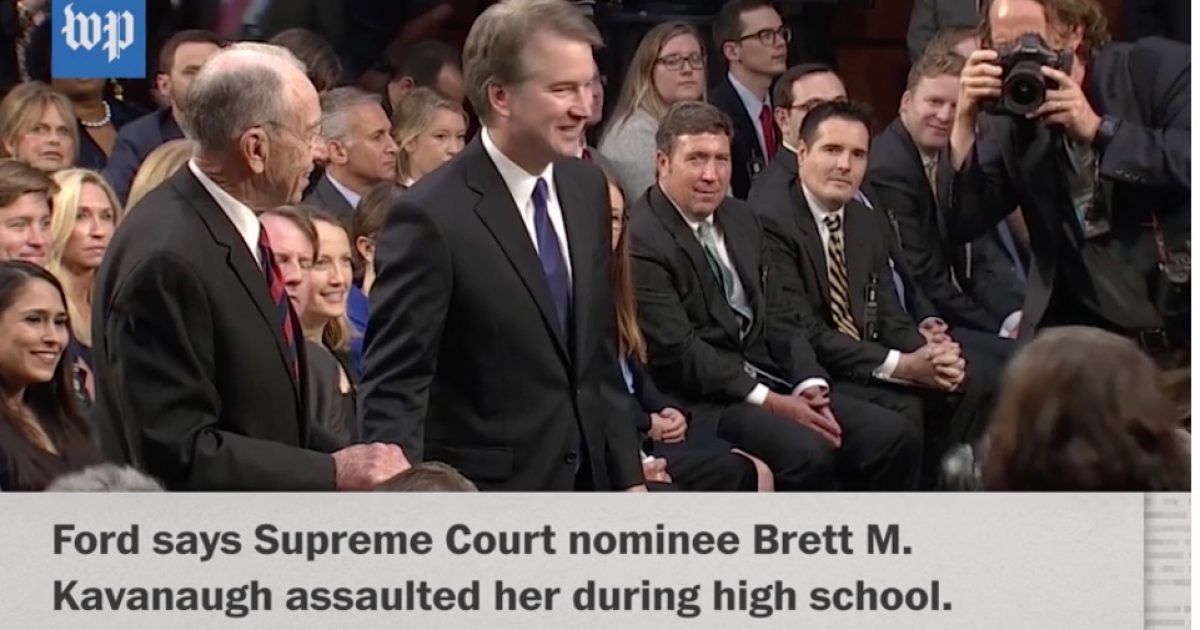 Democrats plan to question Judge Brett Kavanaugh about his conduct during high school.
If the Senate holds another hearing with Judge Kavanaugh, some Senators will probe into his drinking habits during high school. That line of questioning is based on Christine Blasey Ford's claim that Kavanaugh was drunk at the time of the alleged sexual assault.
The Washington Examiner reports:
"We want to hear — I would be wanting to hear what kind of environment it was in high school," Sen. Mazie Hirono, D-Hawaii, said Sunday during an interview with CNN's "State of the Union."

"Apparently, there was a lot of drinking and partying going on," she continued. "This is why we need an investigation. We need an independent investigation that lays all of that out for us, so there's at least some chance of some outside entity, like the FBI, doing an investigation."
Based on the news, it's certain Kavanaugh will face questions about his high school days.
Democrat says questions about Brett Kavanaugh's drinking are likely in hearing this week https://t.co/7de8qQ0fbe

— KOIN News (@KOINNews) September 23, 2018
In practice sessions in anticipation of the hearing, The Washington Post reports Kavanaugh was upset about the probing of his high school years.
But Kavanaugh grew frustrated when it came to questions that dug into his private life, particularly his drinking habits and his sexual proclivities, according to three people familiar with the preparations, who requested anonymity to discuss internal deliberations. He declined to answer some questions altogether, saying they were too personal, these people said.

"I'm not going to answer that," Kavanaugh said at one point according to a senior White House official, who said that the questions were designed to go over the line and that he struck the right tone.
The Democrat's plan is to make every effort to embarrass Judge Kavanaugh in an attempt to destroy his character and his chance to become a Supreme Court justice.