News
Joy Behar Slams 'White Men' In Senate For Protecting Kavanaugh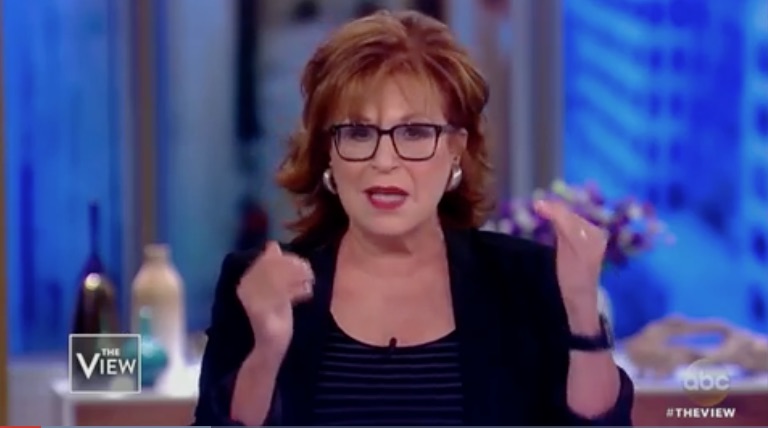 On ABC's "The View," co-host Joy Behar slammed the 'white men" in the Senate for protecting Judge Kavanaugh from the sexual assault claims made by Christine Blasey Ford.
Behar went further and said Kavanaugh was probably guilty.
The Daily Caller reports:
Behar called it a "great teaching moment" and recalled a time when a "creepy" older guy in her neighborhood came onto her and how her father protected her, before accusing the men in the Congress of not doing the same for the women in this country.

"On the contrary, these people in Congress right now in that Senate Judiciary Committee, these white men, old by the way, are not protecting women," Behar exclaimed. "They're protecting a man who is probably guilty. If you're not, Judge Kavanaugh, take the lie detector test."
Co-host Sunny Hostin agreed with Behar saying the FBI should get involved by conducting an investigation.
The Media Reseach Center criticized Behar's comment including her calling the judge "a coward."
The partisan hypocrisy of The View's co-hosts apparently knows no bounds. On Wednesday, Joy Behar deemed Brett Kavanaugh "probably guilty" of the sexual assault accusation made by Christine Blasey Ford. If that wasn't enough, she sneered that the judge must be a "coward" if he doesn't take a lie detector test.
Behar despises President Trump and she blasts the president on every occasion.
She also promotes anti-Trump propaganda such as Michael Moore's new film:
Go see @MMFlint's wonderful (and important) new film, #Fahrenheit119. And VOTE in November! Our democracy depends on it!! pic.twitter.com/rzZRdLLiCK

— Joy Behar (@JoyVBehar) September 14, 2018
Behar is using her role on "The View" to promote propaganda against President Trump and individuals associated with the president including his Supreme Court nominee Judge Kavanaugh.