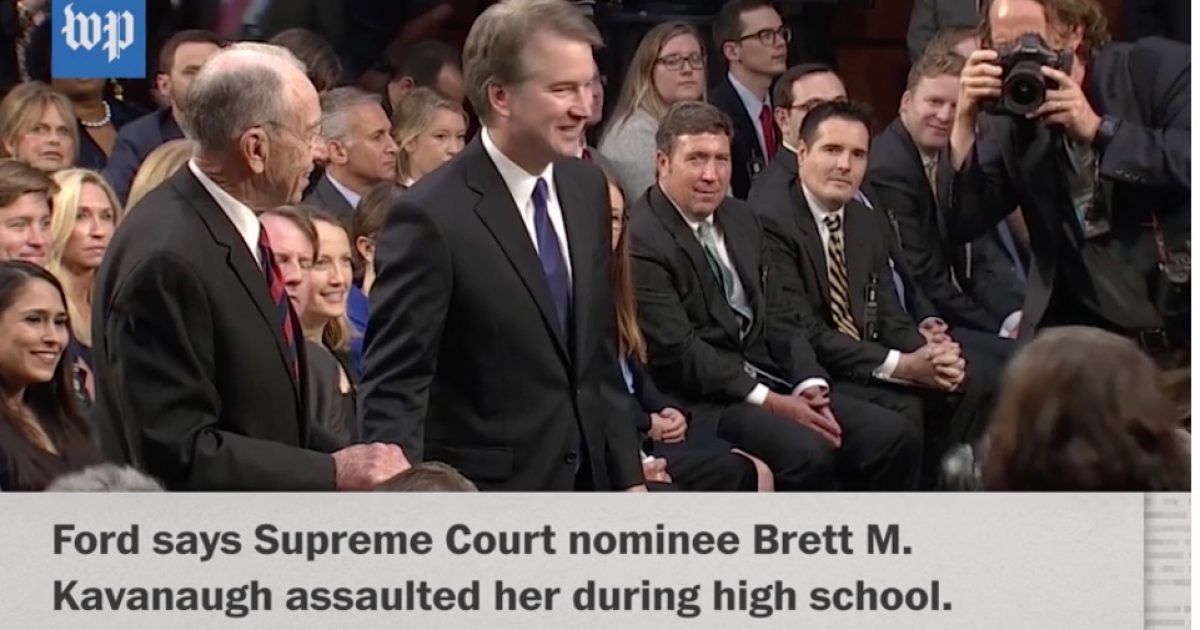 Liberal television media outlets are tipping the scales with "a minuscule fraction" of news coverage supporting Judge Brett Kavanaugh.
Christine Blasey Ford and two other women launched sexual assault allegations against President Trump's Supreme Court nominee Judge Kavanaugh.
The bulk of the television coverage from ABC, CBS, and NBC was allotted to Ford and her accusations.
Newsbusters.org reports:
During the twelve days since Democratic Senator Dianne Feinstein publicly announced the existence of an unspecified allegation against Brett Kavanaugh, the ABC, CBS and NBC morning and evening news shows have spent nearly six hours (344 minutes) regurgitating various unproved allegations against the Supreme Court nominee.

But only a tiny percentage of that coverage — a measly eight percent — has been devoted to Kavanaugh's denials and the lack of corroboration for his accusers' accounts.
The organization also calculated, in minutes and percentages, the lack of facts reported about Kavanaugh in news coverage by ABC, CBS, and NBC morning and evening television.
From Newsbusters.org:
Kavanaugh and Ford are scheduled to testify tomorrow where both sides of the story will be heard.