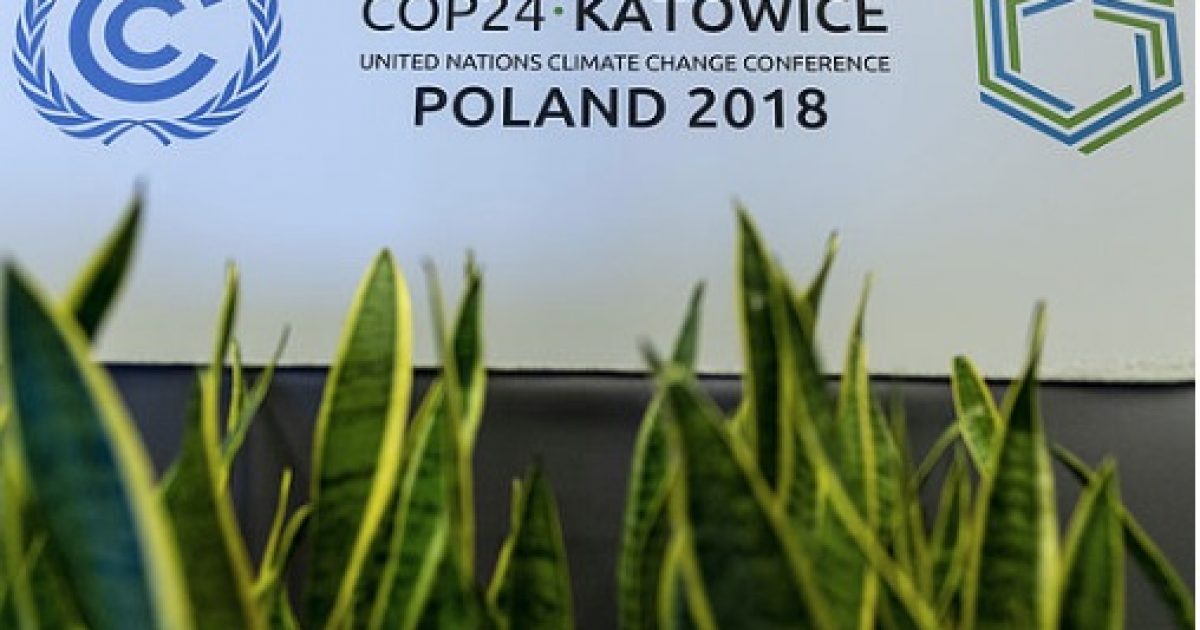 The UN Climate Summit, held in Katowice, Poland, will have a huge carbon footprint.
The Daily Caller reports:
The U.N. estimates the summit, called COP24, will emit 55,000 metric tons of carbon dioxide — the very greenhouse gas U.N. officials are trying to keep from accumulating in the atmosphere.

Based on U.S. Environmental Protection Agency (EPA) figures, that's the equivalent of more than 11,700 cars driving for one year or 728 tanker trucks worth of gasoline. That amount of CO2 emissions is also the same as 8,243 American homes for an entire year, according to EPA.
Importantly, the estimate does not include travel to the meeting.
However, that's a low-ball estimate because it only includes the emissions from the conference itself, and not emissions associated with the thousands of people who flew to the meeting in Katowice, Poland. More than a few summit-goers, including celebrities, likely flew private jets.
The meeting is a follow up to the Paris Climate Change agreement:
Global emissions are on the rise again & climate pledges made to date aren't enough to close the #EmissionsGap, says @UNEnvironment > https://t.co/t9yHplcopb At #COP24, nations are set to finalize the implementation guidelines of the #ParisAgreement, crucial to reach the targets pic.twitter.com/7zESEkBMlp

— UN Climate Change (@UNFCCC) December 1, 2018
The meeting's formal name is the 24th Conference of the Parties to the United Nations Framework Convention on Climate Change (UNFCCC) and by its own admission the summit is a huge meeting:
The United Nations Climate Change Conference in Katowice is a huge venture which many parties are involved in, bringing together hundreds of people working for the final success. Below we present facts illustrating the scale of this undertaking.

Almost 30 000 participants will come to Katowice at COP24. Guests from all over the world will be supported by 500 volunteers.

Participants will have at their disposal 8 conference zones, including plenary rooms, press conference rooms, meeting rooms and several hundred other rooms like offices, computer centres, places to work and relax. Therefore, we can speak about the real "city in the city".

Nearly 2000 people worked on the construction and arrangement of the conference area – employees of the Poznan International Fair and subcontractors. It means there would be no space enough for all of them on a Warsaw subway train at once.

COP24 will generate a carbon footprint of 55,000 tonnes of CO2. To balance this emission, the State Forests will additionally plant more than 6 million trees (i.e. twice as many as in Central Park in New York City).

All registered participants are allowed to use free public transportation in Katowice and Silesian District
The COP24 meeting is typical hypocrisy from the UN and climate change warriors – they want everybody to make sacrifices that they are unwilling to make.