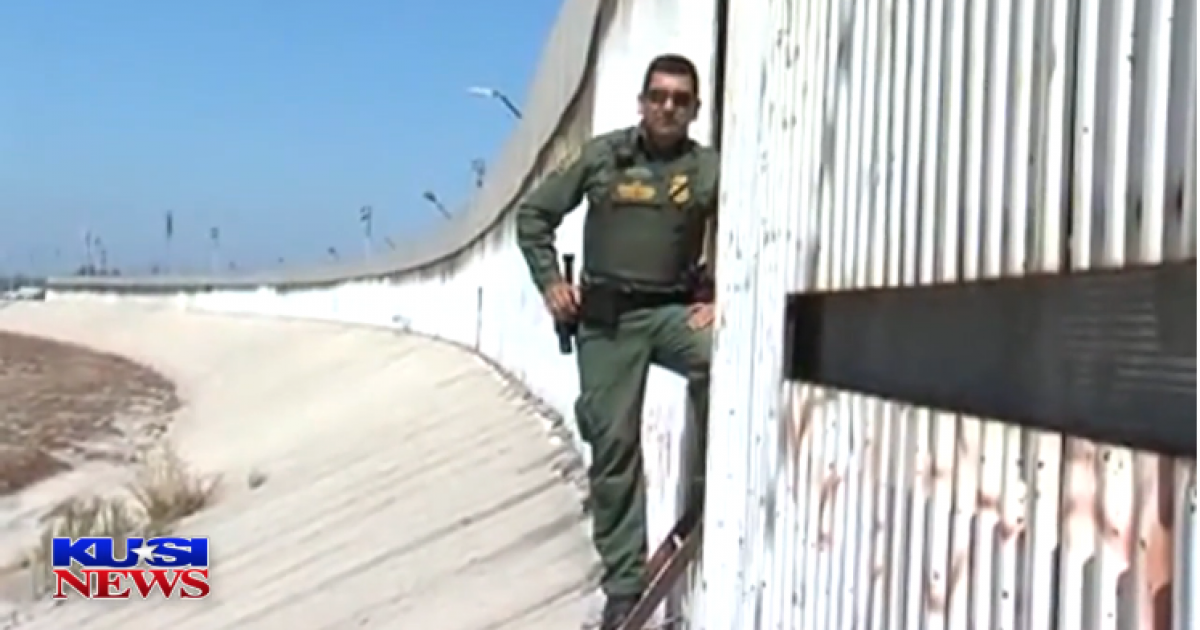 The anti-Trump agenda-driven media are hiding information on border security to undermine President Trump and his effort to get funding for the construction of a wall on the southern border.
In one instance, CBS News deleted a Tweet that supported President Trump's statement about women being sexually assaulted while trying to get into the U.S.
CBS posted a "fact check" in response to a statement made by President Trump during his prime-time speech on border security.
The Daily Wire reports:
CBS was running a live "fact check" of Trump's speech, and posted this:

Fact check: 1 in 3 women sexually assaulted while traveling to cross the border

CLAIM: The president claimed one in three women have been sexually assaulted traveling to the border.

FACT: Between 60 percent and 80 percent of female migrants traveling through Mexico are raped along the way, Amnesty International estimates.
The analysis actually showed President Trump's estimate of sexual assault was significantly lower than the number cited by using information from Amnesty International.
For some reason, the CBS Tweet disappeared.
CBS News deleted a "fact check" of Trump's border wall speech on Tuesday night which said the situation with migrant women being raped while illegally crossing our southern border is even worse than he described. https://t.co/cihqhgbjgj

— Paul Joseph Watson (@PrisonPlanet) January 9, 2019
CNN also appeared to be playing with the facts regarding border security.
The news organization that is frequently in conflict with President Trump did not follow up with a local news station in San Diego over the effectiveness of a border wall in that area.
KUSI News in San Diego reports:
Thursday morning, CNN called the KUSI Newsroom asking if one of our reporters could give them a local view of the debate surrounding the border wall and government shutdown.

KUSI offered our own Dan Plante, who has reported dozens of times on the border, including one story from 2016 that was retweeted by former Speaker of the House, Newt Gingrich, and posted on DrudgeReport.com. The Border Fence Tour is below.
The local news station believes CNN never followed up because according to them, "…we informed them that most Border Patrol Agents we have spoken to told us the barrier does in fact work."
CNN denied the claim made by KUSI in a Tweet:
We called several local stations to book someone for a show. We didn't end up booking any of them. That happens many times every single day. We did, however, book a reporter from KUSI for a story on immigration and the border wall in November. This is a non story. #factsfirst?

— CNN Communications (@CNNPR) January 11, 2019
The anti-Trump media are more concerned with making President Trump look bad than reporting the truth.