News
Pelosi Cancels Trump State of the Union Address
With President Trump's State of the Union address just days away, House Speaker Nancy Pelosi (D-CA) refused to welcome the president at the Capitol and canceled the event.
Pelosi is standing by her demands for President Trump to end the partial government shutdown over funding for the U.S.-Mexico border wall.
NBCNews reports:
WASHINGTON — Speaker Nancy Pelosi said Wednesday that she won't authorize President Donald Trump to give his annual State of the Union address in the House chamber until the partially closed federal government is re-opened, just hours after Trump insisted in a letter to her that he would deliver the speech as planned Jan. 29.
President Trump previously sent Pelosi a letter with his intentions to address the nation in the Chamber of the House of Representatives.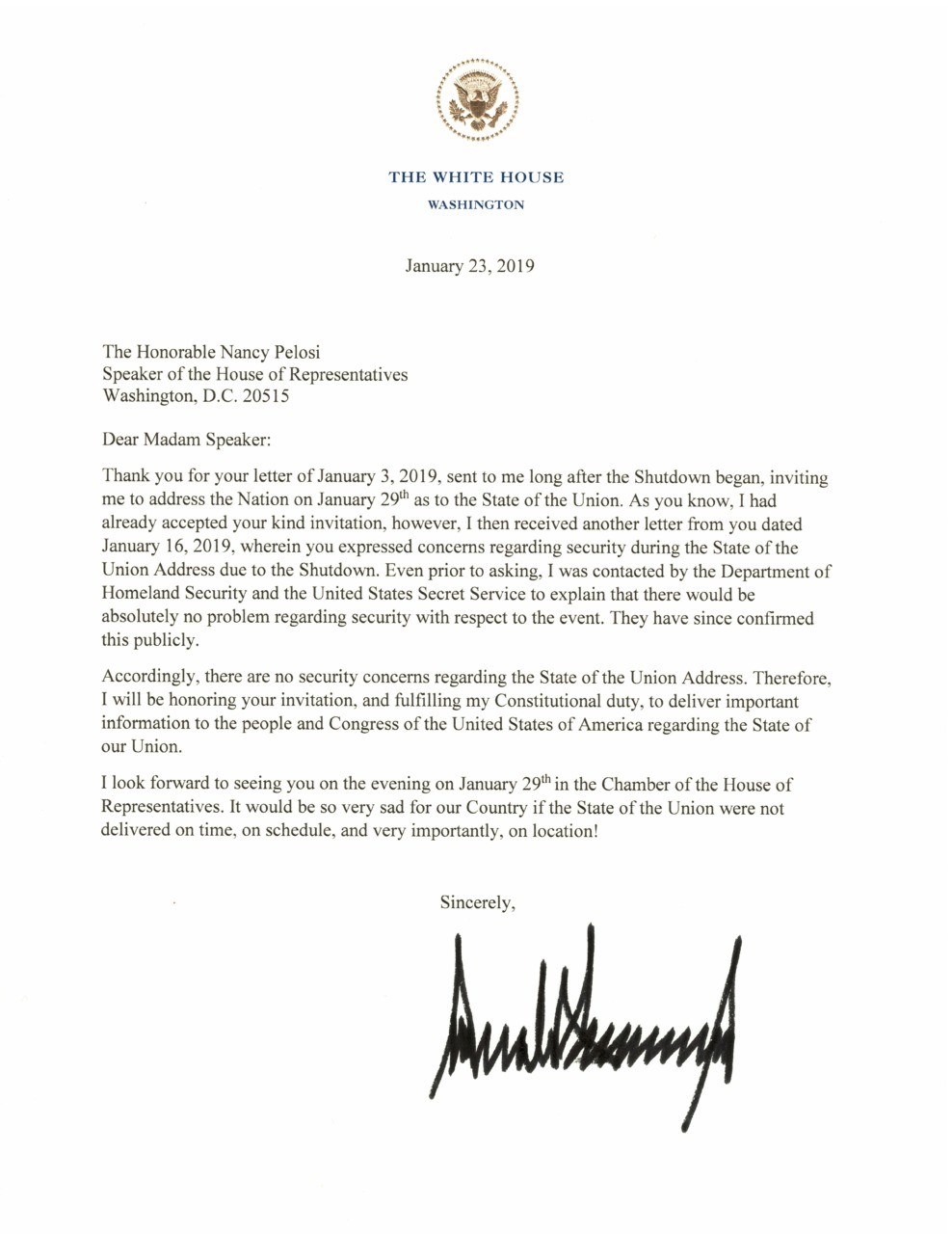 Pelosi responded to President Trump in a letter.
The New York Times reports:
Within hours, Ms. Pelosi fired back with a letter of her own, telling the president she would not pass a resolution authorizing him to come until the government has reopened. "Again, I look forward to welcoming you to the House on a mutually agreeable date for this address when government has been opened," she wrote.

Back at the White House, Mr. Trump offered a quick retort, telling reporters: "I'm not surprised. It's really a shame what's happening with the Democrats. They've become radicalized."
Pelosi privately met with House Democrats and when asked if they should prepare family members to travel to D.C., she mocked the significance of the president's speech and questioned why anyone would want to attend.
"With government shut down and people not getting paid, why should we go through this?" she said, according to an aide in the room who described her comments on the condition of anonymity because they were private.

Ms. Pelosi said some Democrats had approached her asking if they should arrange for family members to be in Washington for the occasion.

"Why does your family want to come to this thing in the first place?" she said, drawing laughter, according to the aide. "I wouldn't spend any money to come out here."
Pelosi is afraid that President Trump will expose her efforts to block border security so she wants to silence his speech on the national stage.
Blocking the State of the Union address sends a bad signal and it's going to backfire on Pelosi.