News
Rep Hank Johnson Compares Trump To Hitler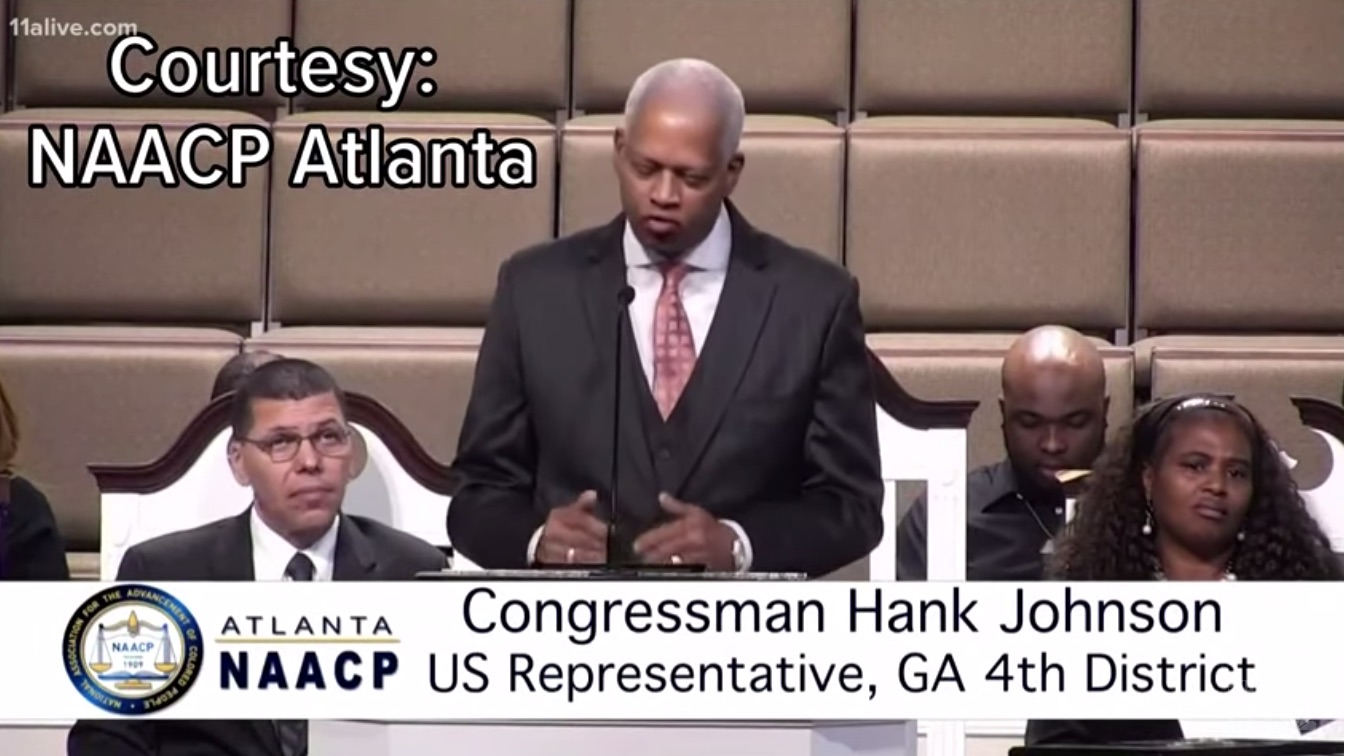 Which Candidate Do You Support in the Republican Primaries?
Georgia Democrat Representative Hank Johnson made a blistering attack against President Trump including comparing the president to Hitler.
Johnson's remarks were from a speech he gave at an NAACP chapter event in Atlanta, Georgia.
NBC News reports:
Rep. Hank Johnson, D-Ga., repeatedly likened President Donald Trump to Hitler in a speech, citing what he said were similarities in their rise to power and calling the president an "authoritarian anti-immigrant racist strongman."

"(Hitler) rode a wave of nationalism and anti-Semitism to power. Replace anti-Semitism with 'all Latinos crossing our borders are rapists, drug dealers and murderers,' does that sound familiar?" Johnson said Tuesday during a keynote address at an event hosted by the Atlanta chapter of the NAACP.
Johnson defended the extreme contents of his speech.
The Atlanta Journal-Constitution reports:
The general rule in politics has been that he who is the first to bring Hitler into the dialogue loses.

But after his Tuesday speech, Johnson defended his use of the historic example. "I wanted to make the point that our democracy is under severe threat, that freedom is threatened, and that if we are not vigilant we can allow tyranny to set in," he told one of your Insiders. "I made the point that this threat to democracy is a trend across the world, and we can't let this happen in our country."
Johnson's comments are outrageous and are part of a larger plan by Democrats to distract Americans from the president's accomplishments.