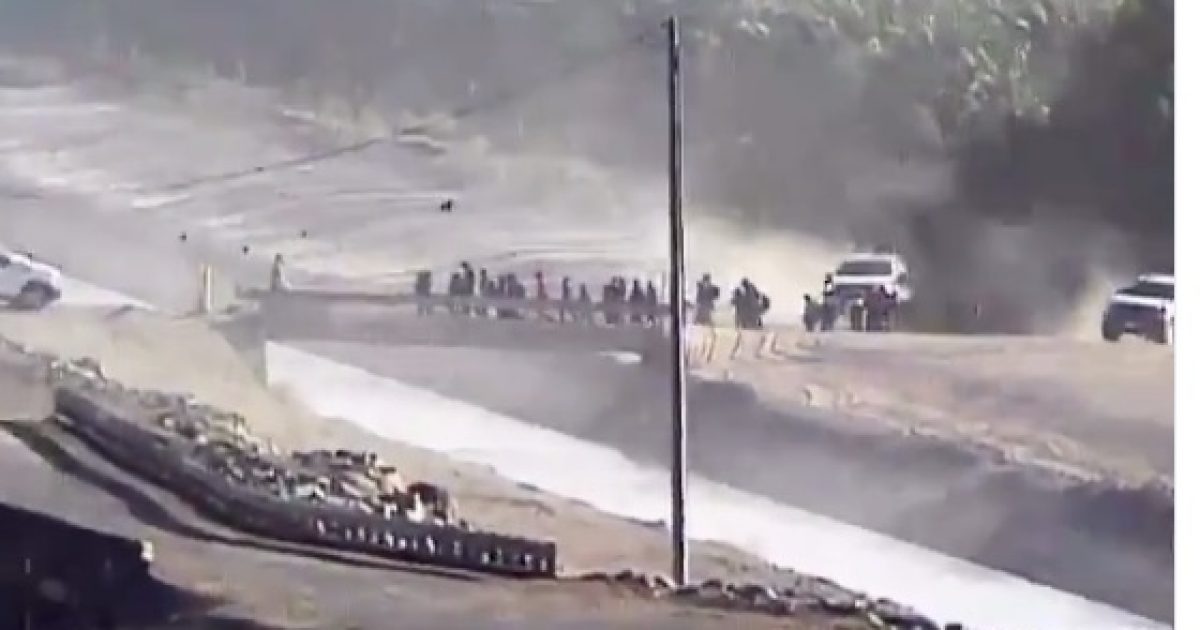 El Paso, Texas, is feeling the impact of the border crisis as thousands of migrants illegally enter the U.S.
The U.S. Customs and Border Protection data shows an over 1,600 percent in apprehensions of people traveling as family units compared to the same time period last year in El Paso.
In real numbers, in the federal government 2018 fiscal year from October 2017 to February 2018, 2,029 people were arrested. During the same timeframe in fiscal year 2019, 36,298 people were apprehended.
The increase in people is overwhelming the system to deal with the surge.
Unable to address the surge of people, Border Patrol officials are releasing individuals to shelters.
Ruben Garcia, the director of the Annunciation House, an organization that helps illegal migrants, discussed his challenges with The Texas Tribune.
"From March 27, when the policy change was announced, to Monday, Garcia said Border Patrol had directly released about 1,100 migrants in El Paso. That's in addition to the 3,725 ICE released during the same time frame."
Garcia added, "…the shelters he works with are receiving an average of 500 to 600 migrants a day."
The entire southern border is feeling the pressure.
#CBP #USBP #YumaSector Agents have apprehended nearly 1,000 people, most of which are Central Americans, in the last three days @CBP pic.twitter.com/pkxmioBgi0

— CBP Arizona (@CBPArizona) April 3, 2019
The videos of migrants illegally entering the U.S. and the inability of the system to address the surge is proof of the crisis but Democrats are ignoring the problem.
Importantly, Border Patrol agents are catching and arresting sex offenders that have illegally entered the U.S.
Tucson Sector #USBP arrests 16 previously deported and removed sex offenders in the month of March. @CBP #AlwaysVigilant agents are always #KeepingAmericaSafe details: https://t.co/cVlfBAh9nJ pic.twitter.com/JA65cSUEJ3

— CBP Arizona (@CBPArizona) April 2, 2019
Democrats are more concerned about getting full access to Special Counsel Robert Mueller's report and President Trump's tax returns than dealing with the crisis at the U.S.-Mexico southern border.