News
Trump Delays Deportation Raids After Media Leaks Put ICE Officers in Danger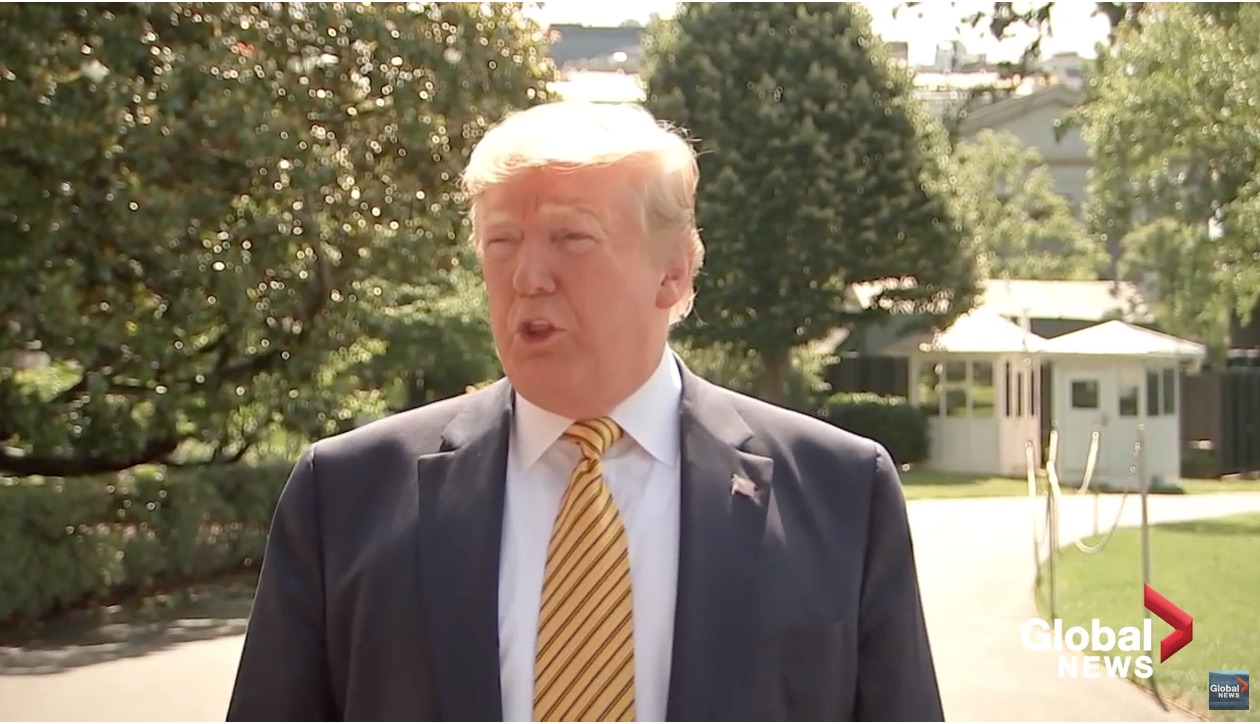 President Trump delayed deportation raids after media leaks put ICE officers in danger.
During a Fox News interview over the weekend, the acting director of ICE Mark Morgan said the raids were delayed because media leaks about the raids put them in danger.
The delayed ICE deportation raids were going to target illegal aliens in 10 cities and now the president wants to use the two-week postponement to allow Congress time to negotiate a plan to address immigration laws.
The Washington Examiner reported acting Homeland Security Secretary Kevin McAleen was the individual who leaked information about the raids to the media.
This week's big leak about a major Immigration and Customs Enforcement operation was orchestrated by acting Homeland Security Secretary Kevin McAleenan in an effort to sabotage the raids before they were scheduled to take place, according to three current and two former senior administration officials.
The Washington Examiner story was based on five sources.
The president announced the delay on Twitter:
At the request of Democrats, I have delayed the Illegal Immigration Removal Process (Deportation) for two weeks to see if the Democrats and Republicans can get together and work out a solution to the Asylum and Loophole problems at the Southern Border. If not, Deportations start!

— Donald J. Trump (@realDonaldTrump) June 22, 2019
After the leak about the planned raids, Democrats blasted the president's plan.
House Speaker Nancy Pelosi (D-CA) issued a statement urging "… the President to stop this brutal action which will tear families apart and inject terror into our communities."
California Democrat Governor Gavin Newsom advised illegal aliens about their rights including resisting to open their door if ICE knocks. California is a sanctuary state.
CA will always defend the rights of our immigrant communities.

If ICE agents show up at your door, know your rights:

-You do not have to open the door—you have the right against unlawful searches.

-You have the right to speak to a lawyer.

-You have the right to remain silent. pic.twitter.com/wNokTSPdhD

— Gavin Newsom (@GavinNewsom) June 22, 2019
The president defended his deportation plan on the White House lawn.
President Trump's effort to enforce U.S. immigration laws is being undermined by Democrats and possibly the acting head of the Department of Homeland Security.