News
House Democrats Sue IRS and Treasury for Trump Tax Returns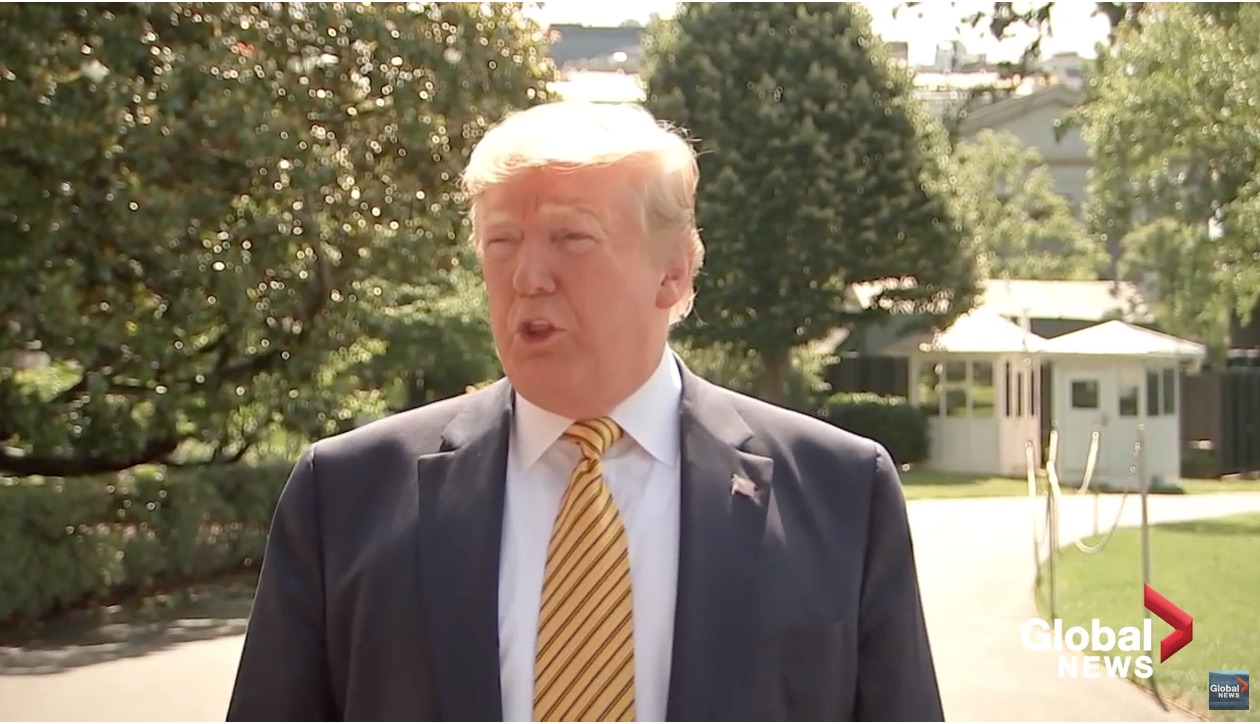 The House Ways and Means Committee sued the Internal Revenue Service (IRS) and the Treasury Department on Tuesday over President Trump's tax returns.
President Trump is the first president not to provide his tax returns and House Democrats are on a mission to get the documents.
Treasury Secretary Steven Mnuchin and IRS Commissioner Charles Rettig defied subpoenas for President Trump's tax returns leading Committee Chairman Richard Neal (D-MA) to file in federal court for, "the courts to enforce a subpoena that Mr. Mnuchin and IRS Commissioner Charles Rettig have defied."
Fox Business reports:
"Despite its mandatory obligation, the Treasury Department failed to comply with the law and denied the Committee's request. The Administration also refused to comply with the subpoenas," Chairman Richard Neal, D-Mass., said in a statement. "Due to that noncompliance, the Committee is now pursuing this matter in the federal courts."
The Department of Justice supported Mnuchin's decision in May to defy the subpoena and issued a 33-page legal opinion last month, citing a lack of "legitimate legislative purpose."
The Hill reports:
"While the Executive Branch should accord due deference and respect to congressional requests, Treasury was not obliged to accept the Committee's stated purpose without question, and based on all the facts and circumstances, we agreed that the Committee lacked a legitimate legislative purpose for its request," Steven Engel, an assistant attorney general in DOJ's Office of Legal Counsel, said in the 33-page opinion.
Earlier this year, Congressman Jim Jordan (R-OH) backed not turning over the president's tax returns referencing there's no legal requirement to do so.
Rep. @Jim_Jordan on President Trump's tax returns: "There's no law that says they have to be public."

Watch full #Newsmakers interview tonight at 10pm ET on C-SPAN https://t.co/RVEwl0ICJF pic.twitter.com/0UMZGGm8qP

— CSPAN (@cspan) April 5, 2019
House Democrats vowed to go after President Trump's tax returns if they gained control in 2016.
However, the clock is ticking with a new House of Representatives come January 2020 which means the process would need to start all over.