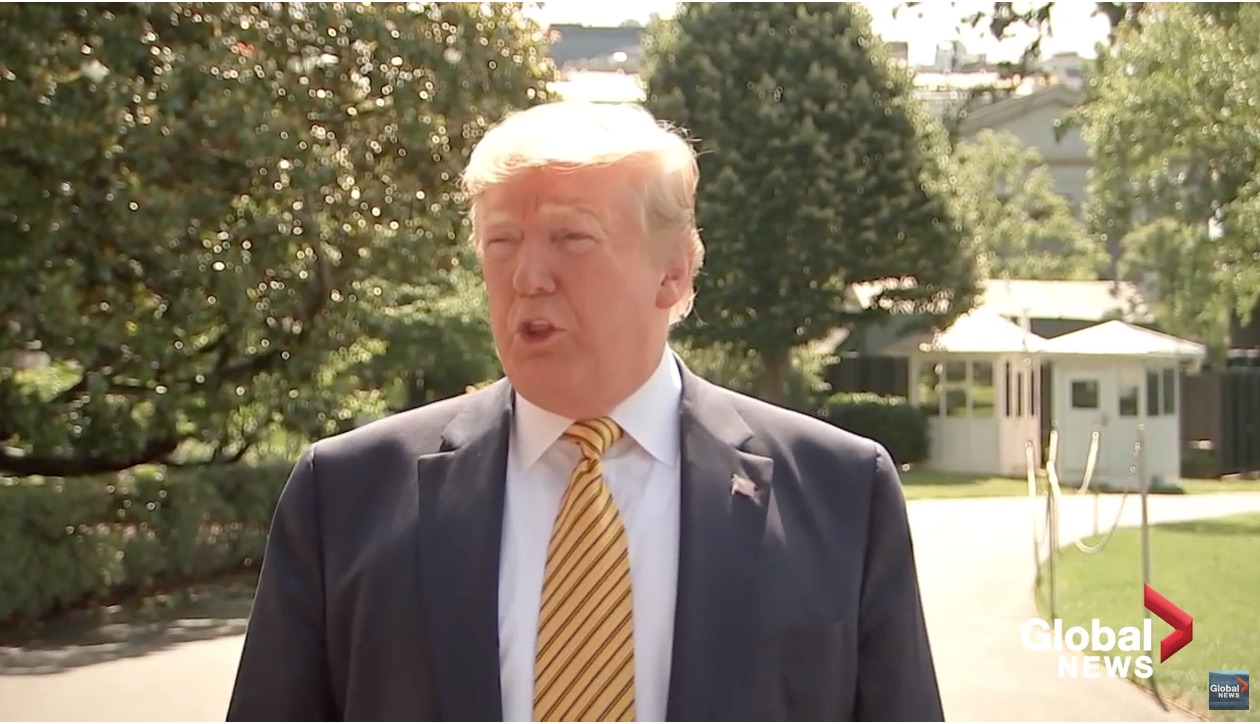 By Deneen Borelli originally published at TheEpochTimes.com:
Democrats and the anti-Trump media are desperately trying to label President Donald Trump a racist through a relentless propaganda campaign built on twisting the president's words and by making false race-based conclusions about his comments and policies.
The credibility of this smear campaign is undermined by the timing of the racism claims and by analyzing the way President Trump's political and media opponents selectively interpret policies such as immigration and manipulate his words to fit their agenda.
Before he was elected president, Donald Trump was a larger than life hero among the black liberal establishment—black Democrat politicians, black activists and black entertainers. It was only when Trump decided to run for president and after the 2016 election's surprising result did he become a racist in the eyes of this group.
As The Daily Caller reported in 1998 and 1999, Jesse Jackson often lauded Trump at the civil rights activist's Rainbow Push Coalition events.
During that time period, Jackson also called Trump a "friend."
Read the entire commentary here.
Deneen Borelli is the author of "Blacklash," a Fox News contributor and co-chair with the Women for Trump Coalition.