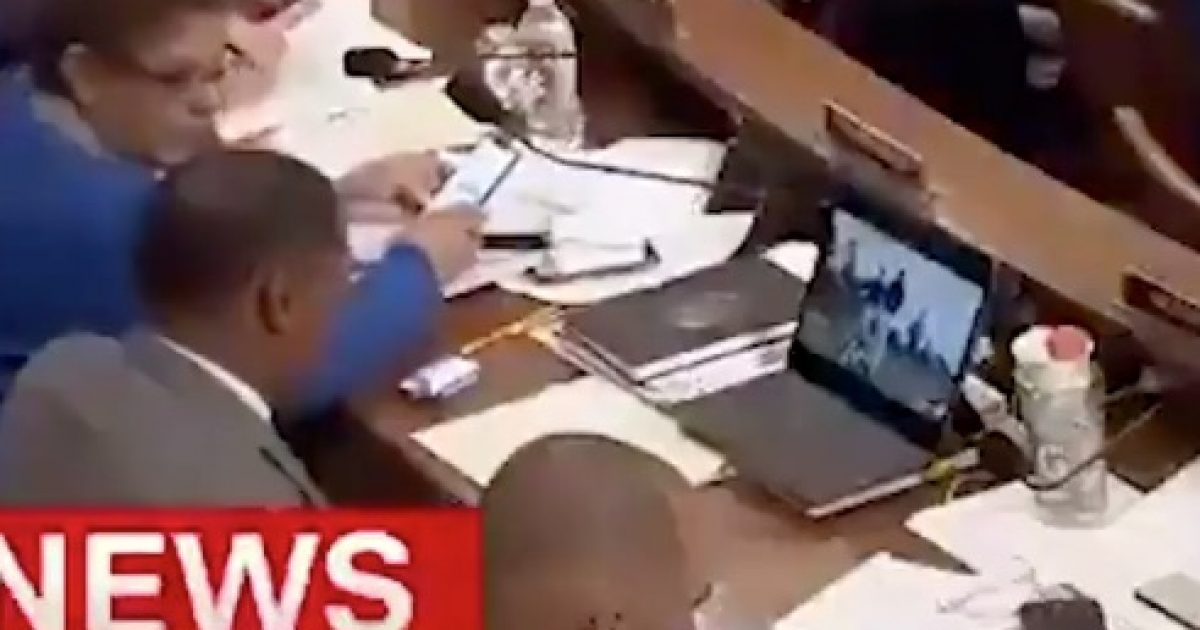 Representative Cedric Richmond (D-LA) kept himself entertained while participating in the impeachment hearings against President Trump this week.
During a procedural roll call, Richmond was apparently caught on video watching the President's Cup golf tournament at the Royal Melbourne Golf Club in Australia.
That's right watching golf during the House Judiciary Committee markup of the articles of impeachment.
Zoomed in.

Yep.

Democrat Rep. Cedric Richmond is watching golf. pic.twitter.com/Qu0Npl8RrD

— Steve Guest (@SteveGuest) December 13, 2019
In response to Richmond's actions, GOP Chairwoman Ronna McDaniel took to social media to comment calling the impeachment process a "partisan sham" and "an absolute waste of the American people's time."
Democrats on Nadler's Committee are so "solemn" and "prayerful" about impeachment that they're watching golf at the hearing.

This partisan sham has been an absolute waste of the American people's time. https://t.co/QnztFaNlWs

— Ronna McDaniel (@GOPChairwoman) December 13, 2019
House Democrats announced two articles of impeachment earlier this week against President Trump – abuse of power and obstruction of Congress.
Last week, Speaker Nancy Pelosi (D-CA) gave the House of Representatives the green light for the legislative body to vote to impeach President Trump, saying, "The president leaves us no choice but to act, because he is trying to corrupt, once again, the election for his own benefit."
A video is worth a thousand words.
Not only are the impeachment hearings outrageous, but Richmond watching a golf tournament on taxpayer time is grossly irresponsible.
Richmond made his priorities crystal clear by openly watching a golf tournament on his laptop during the impeachment hearing.
Even more interesting is the fact his colleagues next to him don't seem to care.