Commentaries
News
Commentary: Michael Bloomberg Candidacy a Huge Risk to Individual Liberty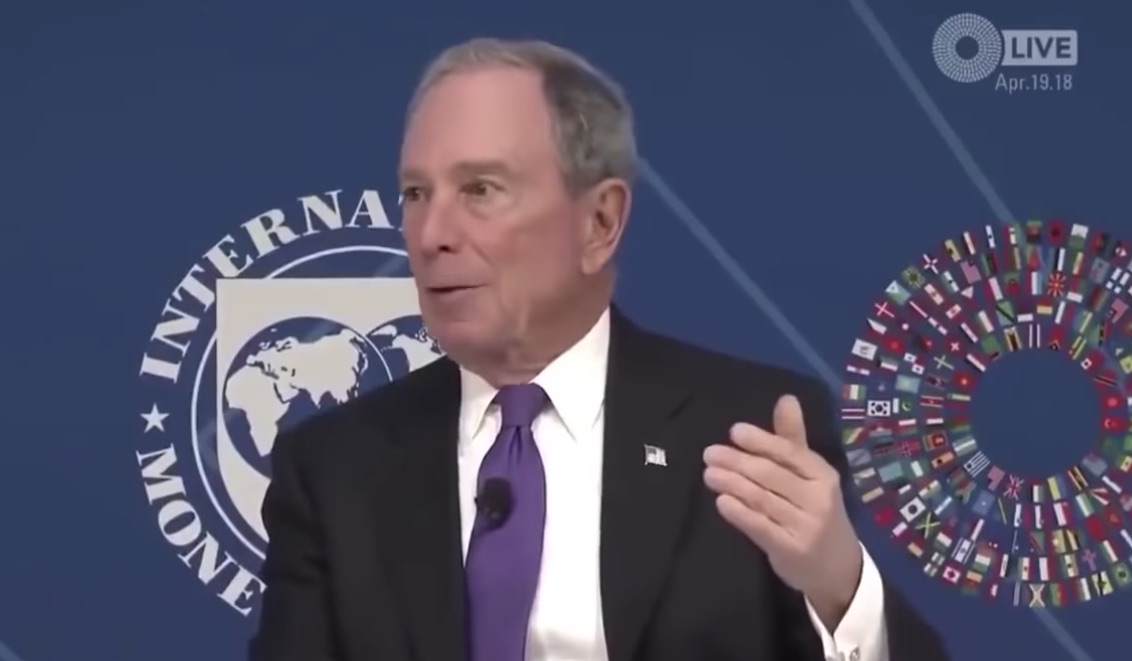 By Tom Borelli originally published at Newsmax.com
Those worried about a tyrant occupying the White House in January 2021 must take a very close look at 2020 Democratic candidate Michael Bloomberg.
Former New York City Mayor Bloomberg has a long history of using his enormous personal wealth and the boot of government to force individuals to conform to his will.
Make no mistake about it, Bloomberg represents a huge risk to individual liberty because he believes individual behavior must be controlled and he is not shy about his feelings.
Bloomberg is a big fan of raising taxes because of its regressive impact that preferentially targets the poor.
While speaking at an International Monetary Fund meeting in 2018, Bloomberg passionately promoted taxing the poor.
Bloomberg believes taxing the poor is a "good thing" because they "don't have a lot of money. And so, higher taxes should have a bigger impact on their behavior and how they deal with themselves."
He followed up by justifying his tax strategy on what he perceives as the health benefits of reducing sales of sugar sweetened drinks.
Let that statement sink in for a moment; Bloomberg wants to push around the poor for their own good.
Reading between the lines, he thinks poor people are stupid, so they need to be controlled by a higher authority.
Keep in mind, Bloomberg really believes this twisted idea of behavior modification. His views were not caught on a hot mic whisper but on-stage at a conference.
Bloomberg really means what he says and his actions back his words. As New York City mayor, he tried to ban the purchase of large, sugar-sweetened sodas and he also leveraged his personal wealth to advance his war on sugar.
In the past, Bloomberg poured in millions of dollars to support sugar taxes in Philadelphia, Oakland, and San Francisco.
Naturally, the news organization named after the billionaire backs its founder's views.
A Bloomberg editorial appeared the month after his appearance at the International Monetary Fund in 2018.
When you boil it down, Bloomberg's low views of Americans match those of other high profile Democrats, such as former Secretary of State Hillary Clinton.
Without using the word deplorables to describe President Trump's supporters like Clinton did during the 2016 presidential campaign, Bloomberg also looks down on the values, beliefs, and behaviors of hardworking Americans.
In a lot of ways, Bloomberg is actually more dangerous than Clinton.
The important difference between Clinton and Bloomberg is he's not making policy statements that blow with the political winds. No, he actually believes what he says and more troubling is that he takes action by using his own money to force change.
Take coal mining jobs as an example.
Clinton said she wanted to put coal miners out of work but Bloomberg is actually doing it.
Bloomberg wants to eliminate every coal-fired power plant in the U.S. and slow down the use of natural gas in order to address climate change.
To make his wish a reality, Bloomberg promised to donate $500 million to the Sierra Club's Beyond Coal campaign which engages in local action to close coal power plants.
As for the coal mining jobs, Bloomberg has the "let them eat cake" attitude — they will just have to find different jobs.
Natural gas is also in his cross-hairs. Bloomberg's recently released climate change policy plans to eliminate the use of natural gas to generate electricity over time.
Gun ownership also bothers Bloomberg and you are just too stupid if you have one in your home.
In a 2014 interview with Rolling Stone, Bloomberg expressed his feelings on gun ownership saying, "And if you want to have a gun in your house, I think you're pretty stupid – particularly if you have kids – but I guess you have a right to do that."
His reluctance to embrace our Second Amendment rights is a warning sign to gun owners just like the use of his wealth to promote gun control.
Everytown for Gun Safety is a gun control organization co-founded and funded by Bloomberg and it seeks to counter the NRA by pressuring elected officials to pass gun control laws. He kicked off the launch by giving the organization $50 million in 2014 and has given millions more since then.
Bloomberg's history shows he is willing to use his wealth and government position to bend and shape Americans to his will.
Just imagine what Bloomberg would do if he had the power of the presidency.
Scary thought indeed.
Tom Borelli Ph.D. is a contributor to America's Voice News and a TV and radio political commentator.