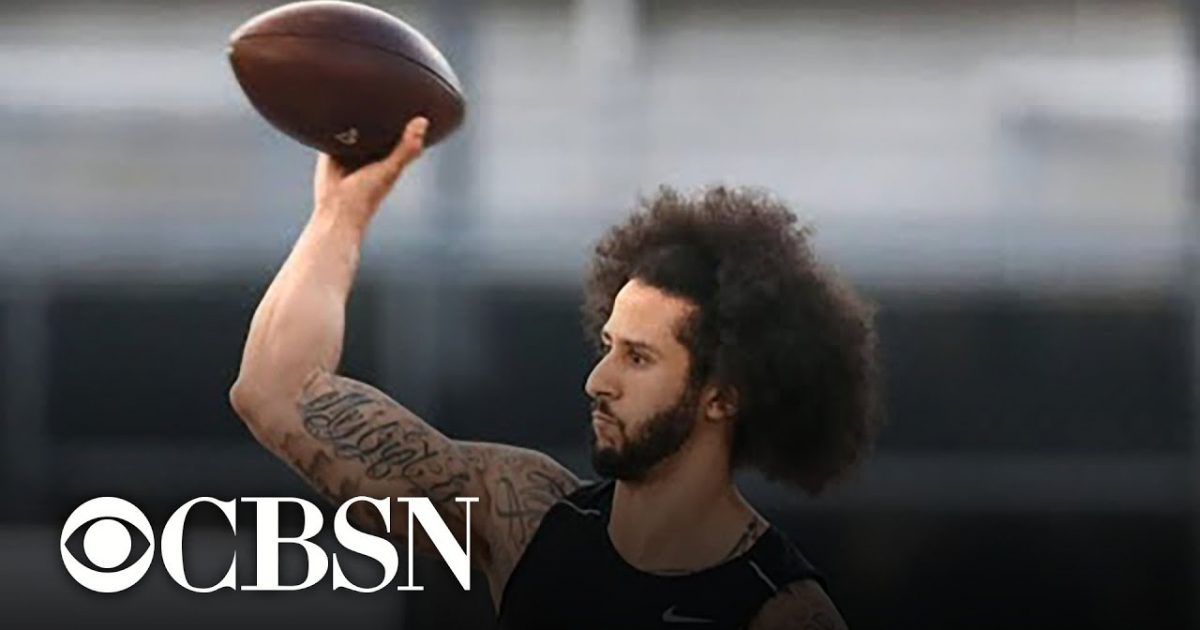 Former NFL quarterback Colin Kaepernick continues to spew his anti-American rhetoric.
This time, it's over President Trump's order to kill Iranian General Qasem Soleimani in an airstrike last week.
The airstrike followed the pro-Iran demonstrator's attack earlier in the week on the U.S. Embassy in Iraq which caused damage to outer parts of the embassy compound.
Moreover, U.S. intelligence believed Soleimani arrived in Baghdad to plan additional attacks against U.S. personnel in Iraq and elsewhere in the Middle East.
Not surprising, Kaepernick made the airstrike about racism against "Black and Brown bodies."
Kaepernick took to social media to bash America calling the attack an act of "American imperialism" against "besieged Black and Brown" people worldwide.
There is nothing new about American terrorist attacks against Black and Brown people for the expansion of American imperialism.

— Colin Kaepernick (@Kaepernick7) January 4, 2020
America has always sanctioned and besieged Black and Brown bodies both at home and abroad. America militarism is the weapon wielded by American imperialism, to enforce its policing and plundering of the non white world.

— Colin Kaepernick (@Kaepernick7) January 4, 2020
Senator Lindsey Graham (R-SC) slammed Kaepernick on Fox News, saying, "He's a loser on and off the field," and called him a "racist."
Others called Kaepernick out on social media.
@Nike I'm guessing next ur going to design a terrorist themed sneaker for @Kaepernick7 to promote?? ? https://t.co/hf6dwoI37x

— Tom Borelli (@tomborelli) January 4, 2020
Colin Kaepernick: opposes America, defends terrorists https://t.co/Qz31shUpNf

— Michael Knowles (@michaeljknowles) January 4, 2020
Soleimani oversaw the murder, starvation, displacement, detention and torture of millions of brown Syrians and Iraqis. https://t.co/NrQIRw3van

— Elizabeth Tsurkov (@Elizrael) January 4, 2020
Qassem Soleimani was responsible for the deaths of hundreds of Americans who were black and brown. cc @Nike https://t.co/xpbllFuZZ8

— Ben Domenech (@bdomenech) January 4, 2020
This anti-American radical continues to be promoted by cultural elites. https://t.co/6HKNsRtK8V

— Tom Fitton (@TomFitton) January 4, 2020
Siding with an Iranian Islamic terrorist who's killed hundreds Americans, injured untold numbers more, and from a country that's anything but progressive to trash America?

Disgusting and unsurprising. So you're….pro-terrorism? https://t.co/EKxFnr2KLx

— Curtis Houck (@CurtisHouck) January 4, 2020
Cries of racism are a sure way for Kaepernick to garner media attention and his activism continues to drive a wedge to divide, not unite, Americans.