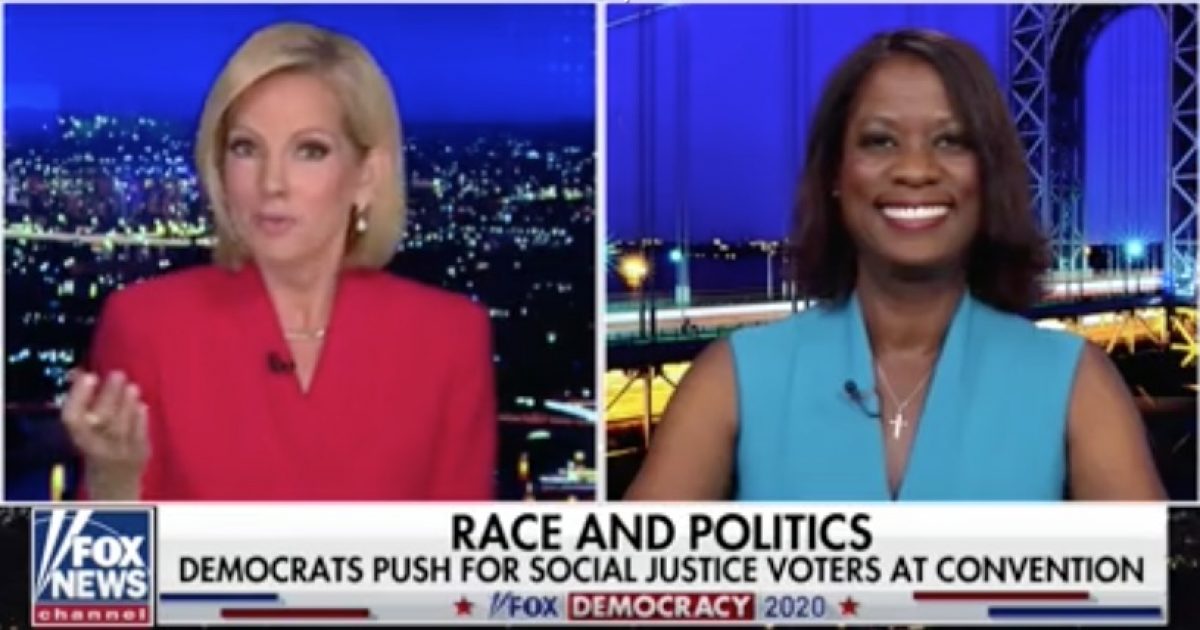 Fox News contributor Deneen Borelli criticized the Democratic National Convention for using race card politics on Fox News at Night with host Shannon Bream on Fox News.
With the Democratic National Convention taking place this week, Deneen pointed out that Democrats are desperate for black voter support which is why race rhetoric is a constant part of their messaging at election time.
Deneen said that "black voters are not all that thrilled with Democrat politicians," and highlighted President Trump's accomplishments for black Americans especially, record low unemployment prior to the COVID-19 pandemic and Opportunity Zones in disadvantaged neighborhoods.
According to Rasmussen Reports daily tracking of President Trump, Deneen said, "likely black voter support for President Trump is anywhere from 30 percent to 40 percent."
Following the announcement of California Democrat Senator Kamala Harris as Joe Biden's VP running mate, Rasmussen Reports also notes 32 percent of likely black voters are less likely to vote for Biden because of Harris.
Watch the entire interview here.