News
Kamala Harris Advocated Bail Fund That Aided Man Accused of Sexually Assaulting a Child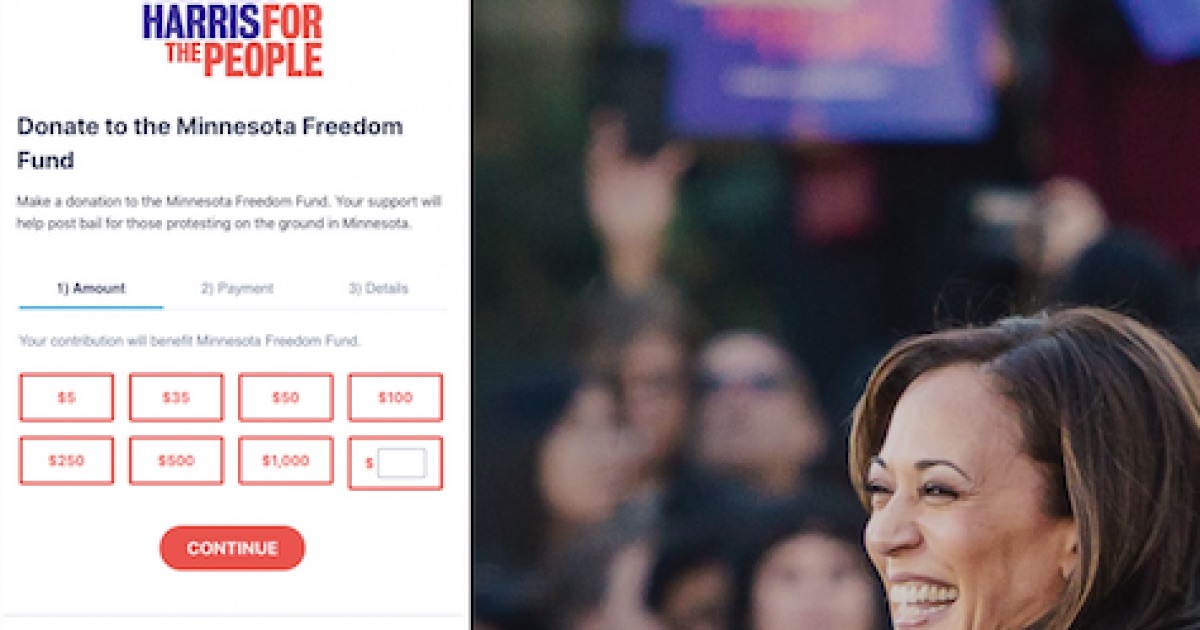 Democrat vice presidential nominee California Senator Kamala Harris promoted a bail fund, the Minnesota Freedom Fund, that assisted a man accused of sexually assaulting an eight-year-old girl.
The Daily Caller News Foundation reports:
Timothy Wayne Columbus, 36, faces up to 30 years in prison for allegedly sexually assaulting an eight-year-old girl in 2015, court records show. He was released from a Minneapolis jail in early July on $75,000 bail, according to jail records.
Details of the alleged sexual assault were graphic, including the child stating he "put his thing inside me."
Other repeat offenders were reported in the Daily Caller News Foundation's investigation of the Minnesota Freedom Fund, including assault, robbery, and rape.
Harris made the plea for donors prior to being named Democrat presidential candidate Joe Biden's vp running mate.
Following the death of George Floyd on May 25, Harris took to social media a week later and solicited donors to support the fund to bail out suspected violent protesters.
If you're able to, chip in now to the @MNFreedomFund to help post bail for those protesting on the ground in Minnesota. https://t.co/t8LXowKIbw

— Kamala Harris (@KamalaHarris) June 1, 2020
To date, Harris's image is on the donor page.
Harris was criticized on social media for promoting the bail fund.
Are you effin' kidding me? Bail out the rioters and looters and cop attackers and people who beat up the general population and block traffic? You have lost your ever lovin' mind.

— Lisa Shinn (@techdino) September 14, 2020
Some of Democrat presidential candidate former Vice President Joe Biden's campaign staffers also donated to the fund.
Reuters reports:
Campaign staff for Democratic presidential candidate Joe Biden are advertising their donations to a group that pays bail fees in Minneapolis after the city's police jailed people protesting the killing of a black man by a white police officer.
It's shocking Harris sided with the radical mob by backing the Minnesota Freedom Fund whose efforts aided repeat criminals who are a danger to society.
This shows beyond any doubt that Harris, as well as Biden's campaign members, are not for law and order.