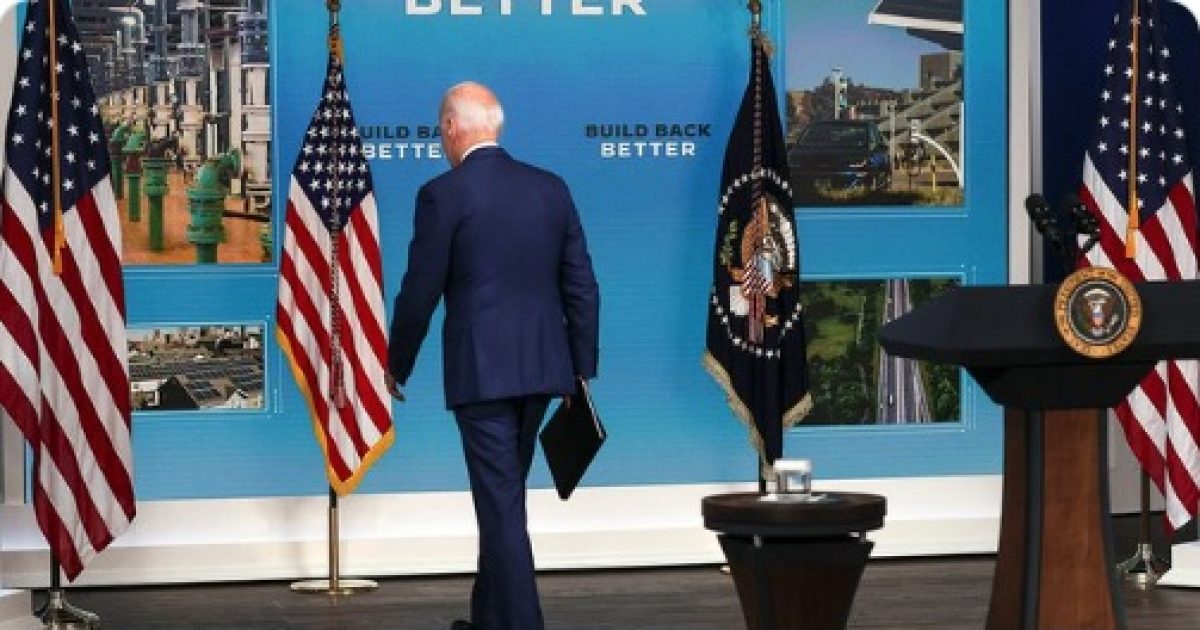 The U.S. economic growth slowed in the third quarter and grew only 2 percent on an annualized basis.
The Bureau of Economic Analysis reported the number this morning and growth fell short of the expected 2.7 percent to 2.8 percent estimates from economists.
In comparison, first quarter GDP grew at 6.3 percent and second quarter economic growth was 6.7 percent.
US real #GDP increased at an annual rate of 2.0% in Q3, following an increase of 6.7% in Q2. Analysts surveyed by FactSet were expecting a growth rate of 3.5%. The deceleration in real GDP was led by a slowdown in consumer spending. pic.twitter.com/qeacjCFFYV

— FactSet (@FactSet) October 28, 2021
Falling consumer spending was particularly attributed to the slowing growth.
CNBC reported:
The U.S. economy grew at a 2% rate in the third quarter, its slowest gain of the pandemic-era recovery, as supply chain issues and a marked deceleration in consumer spending stunted the expansion, the Commerce Department reported Thursday.
The disappointing economic growth number generated a number of comments directed at President Biden.
Massive miss on GDP today (2.8% was expected) as growth decelerates markedly while Inflation soars, creating Stagflation, a toxic economic scenario unseen in America since the 1970s.

ATL Fed "GDP Now" projects even worse, 0.2% for 3rd Quarter#BidenInflation#BidenBlueChristmas pic.twitter.com/z20r4R3Sgm

— Steve Cortes (@CortesSteve) October 28, 2021
Today's disappointing GDP follows miserable job #'s & further price increases in Sept. The Admin's policies continue to hamper economic recovery & now they want to spend at least another $3 T. It's beyond irresponsible & is another self-inflicted crisis. https://t.co/YOpRYnuvzv

— Dr. Roger Marshall (@RogerMarshallMD) October 28, 2021
Former Chief of Staff for former President Trump also commented.
Biden coming off the worst jobs report of his presidency… and now we get the weakest GDP number in the recovery to date.

Disaster. https://t.co/qDMSQdesDD

— Mark Meadows (@MarkMeadows) October 28, 2021
Disappointing economic growth is raising concerns of stagflation where Americans are punished with rising prices coupled with a slow economy.
"Stephen Moore: New GDP report is a five alarm siren warning and now stagflation is baaack" #biznews #businessnews #businesstalk Inflation, which had been relatively tame for 40 years, has been a cascading problem in Biden's first ten months in office. pic.twitter.com/Q4KG6V5tsW

— Business News Daily (@biznews_daily) October 28, 2021
Biden's management of the economy is as bad as his management of everything, including the southern border crisis and the withdrawal from Afghanistan.
At Halloween time, the Biden nightmare continues.