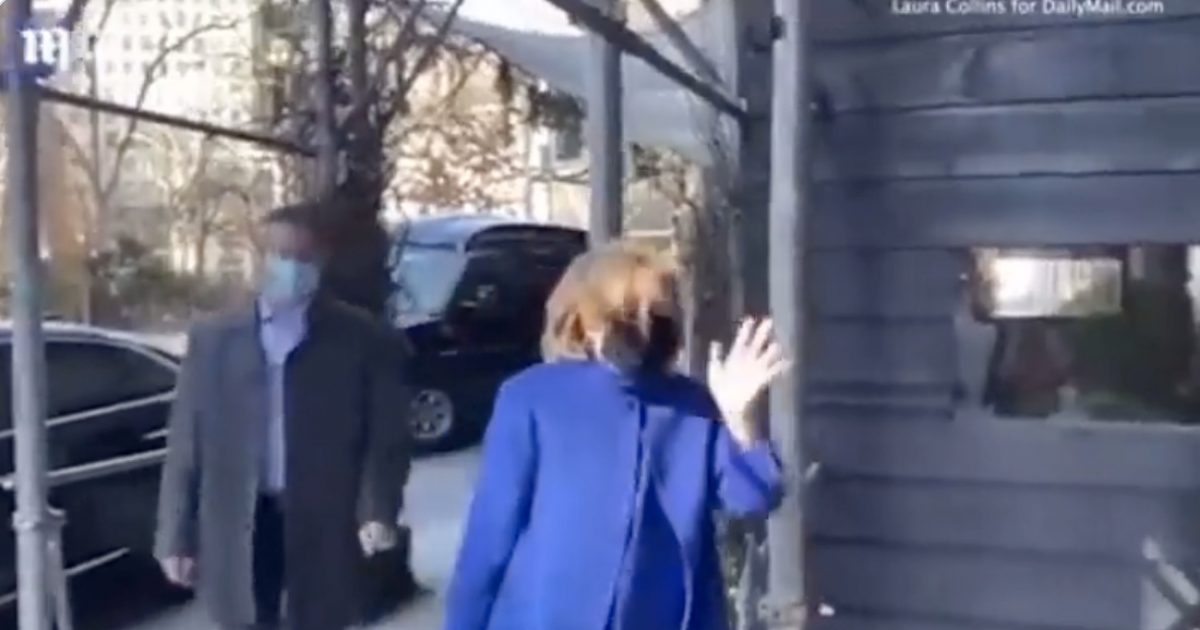 Hillary Clinton ignored questions surrounding the allegations over her allies spying on the Trump campaign.
The investigation by Special Counsel John Durham over the origins of the debunked Russia collusion claim revealed an effort by Clinton operatives who spied on then-candidate Donald Trump and President Trump after the 2016 election.
In a recent court filing by Durham, the document alleges operatives linked to Clinton's campaign got access to Trump's computer servers with the intention to collect information to push the "narrative" to government officials that Trump was in contact with Russia.
Clinton was visiting her daughter in New York City when she was approached by Daily Mail to comment on a series of questions about the allegations.
BREAKING: Hillary Clinton ignores questions from a Daily Mail reporter about revelations from Durham that her 2016 campaign paid for illegal spying on Donald Trump. pic.twitter.com/q351KxGO43

— X Strategies LLC (@XStrategiesLLC) February 15, 2022
Critics commented on social media.
Will she ever answer for her crimes?

Hillary IGNORES question about Durham claims she spied on Trump as she arrives at Chelsea's home | Daily Mail Online https://t.co/0tvSaQp4DB

— Juanita Broaddrick (@atensnut) February 15, 2022
Hillary Clinton has done more to undermine democracy than anyone else in US history.

— ACT For America (@ACTforAmerica) February 15, 2022
Public opinion is not on Clinton's side over the allegations.
TechnoMetrica Institute of Policy and Politics found 66 percent of Democrats and 65 percent of Independents want Clinton investigated over the possibility she played a role in trying to tie Trump to Russia.
A full 66% of Democrats want to see Hillary Clinton investigated for any role she might have had in trying to manufacture former President Donald Trump's ties to Russia in an attempt to smear him, according to a new poll. https://t.co/m6tvDyi1Z7 pic.twitter.com/txoQD8jKNh

— Newsmax (@newsmax) February 15, 2022