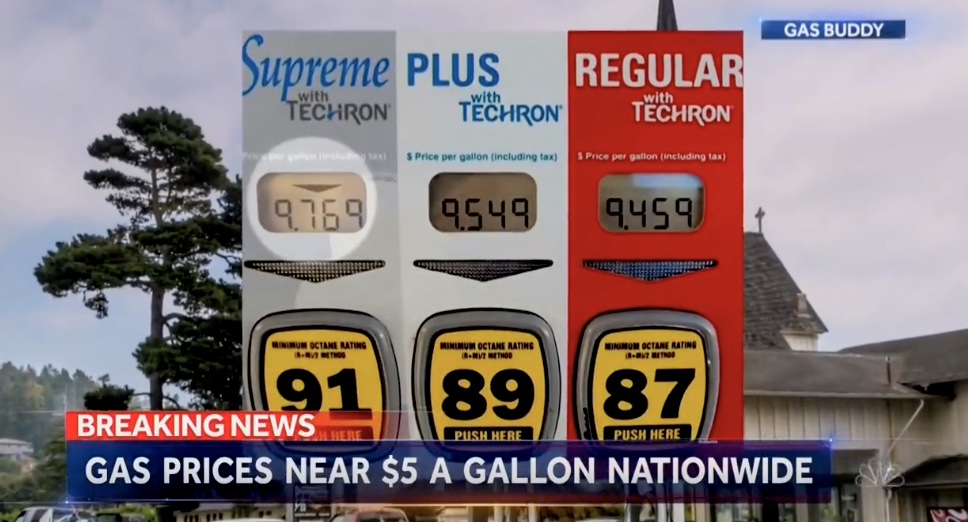 Which Candidate Do You Support in the Republican Primaries?
President Biden's Interior Department only offered a maximum of 11 offshore oil and natural gas drilling lease sales on Friday.
The proposal includes only one area off the Alaska coast and a maximum of 10 sites in the Gulf of Mexico. New oil drilling in the Atlantic and Pacific oceans are not included in the proposal.
Importantly, Interior Secretary Deb Haaland noted the final number of leases allowed after the administration's decision could be as low as zero, saying, "The proposed plan puts forward several options from no lease sales up to 11 lease sales over the next five years."
Federal law requires the Interior Department to make drilling lease plans every five years in federal waters.
A federal court in Louisiana ordered the Biden administration to resume lease sales after it had stopped them in January.
The number of leases offered in the new proposal is far short of the number that former President Trump proposed.
NPR reports:
Under the Trump administration, Interior officials had proposed 47 sales, including 12 in the Gulf of Mexico, 19 in Alaska and nine off the Atlantic coast that were later withdrawn. Trump lost the 2020 election before the proposal was finalized.
The proposal scales back a Trump-era plan that called for dozens of offshore drilling opportunities, including in undeveloped areas https://t.co/mFeW8ErcTp

— Los Angeles Times (@latimes) July 1, 2022
Despite his comments, Biden is not doing everything to make gasoline prices cheaper. Biden campaigned on stopping drilling on federal waters and he just blocked exploration in the Atlantic, Pacific and Arctic oceans.
Adding to the supply of oil is the way to reduce prices, not restricting areas for new production.