Commentaries
News
Commentary: RealClear Launches K-12 Teacher Civic Resources Portal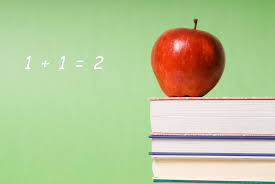 Commentary by Mike Sabo originally published by RealClearPolicy.com
From Critical Race Theory to the events surrounding January 6, K-12 civics and history teachers across the United States are struggling to navigate the battles of our ideologically charged landscape. They are looking for resources free of partisan politics that they can use to teach the principles and practices of self-government to the next generation of Americans.
In light of these circumstances, RealClearFoundation, a nonprofit organization working in partnership with RealClearPolitics, today announces the launch of the Teacher Resources for American Civics web portal, a new, free resource.
"RealClear is known for curating the best daily news and opinion on one page, and now we're providing the same kind of curated, one-stop resource for students and teachers of American civics," said RealClearPolitics publisher David DesRosiers. "In a nation based upon citizen self-government, recovering the American 'unum' can only be accomplished through a revival of civic education."
This interactive online portal was developed from the Roadmap to Educating for American Democracy (EAD), a framework for civic education, and was carefully curated by Jack Miller Center master teacher Enrico Pucci. It features a comprehensive library of content specifically designed to aid teachers in bringing the American story to life in their classrooms. It provides teachers with the resources to educate their students about the civic ties that should bind all Americans together, regardless of race, religion, national origin, or political persuasion.
"The K-12 civics teacher portal will be my go-to classroom resource this year and into the future," said Pucci, who teaches eighth-grade U.S. history at Manatee School for the Arts in Palmetto, Florida. "Thanks to RealClear for caring about teachers enough to provide these stellar resources so that we can educate our students to understand, appreciate, and respect the core principles of our great nation."
The new portal highlights seven crucial themes in American civics: civic participation, United States geography, "We the People," government under the Constitution, American refoundings, America's role in the world, and contemporary debates in American culture. Each theme portal features a library of materials that includes essential articles, primary and secondary resources, lesson plans, interactive games, and visual and audio content.
"The portal not only provides me with key primary texts and lesson plans," Pucci notes, "but the folks at RealClear have also provided expert commentary and secondary sources to help me go deeper and better understand the impact of these texts on the development of our nation. What's even better is that the supporting material is drawn from recognized scholars and is worth its weight in gold."
Leading the group of scholars Pucci mentions are Paul Carrese and Adam Seagrave of the School of Civic and Economic Thought and Leadership at Arizona State University. They provided explanatory essays for the new portal and were also instrumental in the EAD Roadmap's creation.
"RealClear's Teacher Resources for American Civics and the EAD Roadmap stake out the common ground that should unite all Americans despite our many differences," says Seagrave. "Civic engagement should aim to build up, not to destroy. The work of building requires knowledge, not just power; and it is the knowledge that this portal and the Roadmap aim to foster among all Americans."
Each portal features a link to one of five design challenges from the EAD Roadmap, which Carrese notes are "embedded across the themes" in order to help teachers "develop their own particular curricula and lessons."
Created as a content framework for the purpose of improving American history and civics education, the Roadmap was a product of a 20-month collaborative process between members of Educating for American Democracy, a cross-ideological coalition of over 300 scholars, educators, students, and administrators funded by the National Endowment for the Humanities and the Department of Education. RealClearFoundation is a member of this initiative.
Following the mission of RealClear's American Civics portal, this new resource does not shy away from telling a full account of America's history, warts and all. But it does this in the context of the principles of liberty and equality on which our nation was founded.
"It is important that American identity include both honesty about our nation's failings as well as optimism derived from our nation's successes," Seagrave argues. "The civics teacher portal and the EAD Roadmap reflect this 'both/and' approach, offering tremendous resources for maintaining the delicate honesty/optimism balance necessary for passing a healthy American identity on to future generations."
Teachers, along with students and parents, will benefit from this new resource as they help recover a thoughtful, hopeful, and ultimately patriotic understanding of the American story.
__________
Mike Sabo is the editor of RealClear's American Civics portal.