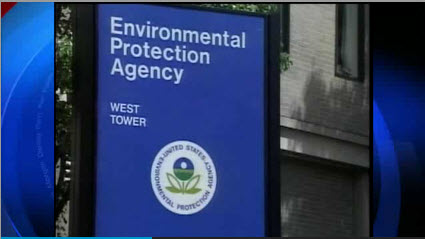 Which Candidate Do You Support in the Republican Primaries?
Commentary by Mario Loyola originally published by RealClearEnergy and RealClearWire
The U.S. Supreme Court's ruling in West Virginia v. EPA last year was a historic defeat for the Environmental Protection Agency. Not only did the Court rule that the 2015 Clean Power Plan, President Obama's signature climate regulation, was unconstitutional; it also dramatically limited EPA's power to regulate carbon emissions under the Clean Air Act (CAA) moving forward.
That left the agency with two courses of action. It could take its lumps and focus on proposing regulations with a high chance of surviving federal court review. Or it could stake everything on a final desperate attempt to decarbonize America's power sector, and go for the win in keeping with President Biden's commitment to net zero carbon emissions.
On May 23, 2023, EPA chose the latter, proposing carbon emissions standards for power plants far more ambitious than those struck down by the Supreme Court last year. Like other EPA climate regulations, the proposed emissions standards under Section 111 of CAA are not designed to reduce emissions from standard power plants, but rather to force a rapid transition away from reliable and affordable sources of dispatchable power—natural gas and coal—to intermittent renewables and new kinds of power plants that don't even exist yet. Together with EPA's electric vehicle mandates, the proposed rule would be a train wreck for the American electricity grid and society as a whole, endangering economic competitiveness and energy security while yielding no measurable climate benefit.
Those hoping for a dramatic finish to Biden's climate action will not be disappointed: the proposal has so many legal vulnerabilities that it would be a miracle if the rule survives federal court review.
Under the proposed rule, which President Biden hopes to finalize by next summer, large new or modified natural gas plants and existing coal plants would be required to virtually eliminate carbon emissions by 2038, at the latest. Under Section 111(a) "New Source Performance Standards" (NSPS), large new or modified combined-cycle natural gas plants, which currently supply roughly 30% of the nation's electricity, would be required to achieve close to zero carbon emissions, either by implementing carbon capture and storage (CCS) to capture 90% of carbon emissions by 2035, or by switching from natural gas to 98% "green" hydrogen co-firing by 2038. In addition, under Section 111(d) emissions guidelines, existing coal plants, which currently supply more than 20% of America's electricity, would be required to virtually eliminate carbon emissions by implementing CCS by 2035.
Interestingly, EPA declined to promulgate NSPS for coal plants because, as it explains, there are no plans to build any new coal plants in the U.S. It declined to promulgate emissions guidelines for existing natural gas plants out of concern for feasibility. Even more interesting, when EPA sent the proposed rule to the White House for regulatory review under E.O. 12866, it contained no emissions guidelines for existing plants at all, and therefore would not have applied to coal plants at all. The White House reportedly sent it back to EPA with orders to put a Section 111(d) rule for existing coal plants in the proposal. This suggests that EPA itself is not very confident in the ability of the Section 111(d) rule to survive court review.
Section 111 of CAA, the same provision at issue in West Virginia v. EPA, authorizes EPA to mandate "the degree of emission limitation achievable through the application of the best system of emission reduction which (taking into account the cost of achieving such reduction and any nonair quality health and environmental impact and energy requirements) the Administrator determines has been adequately demonstrated."
Section 111 sets a high bar, especially after West Virginia v. EPA. The proposed rule falls woefully short. It has at least three major legal vulnerabilities, any one of which would be sufficient for a court to strike the rule down.
First, neither CCS nor green hydrogen is anywhere near "adequately demonstrated" within the meaning of Section 111. Second, EPA has systematically ignored crucial costs and impacts that it is required to take into account in setting emissions standards under Section 111. Third, like the "best system of emission reduction" struck down in West Virginia v. EPA, the new rule would require sweeping regulatory action and infrastructure investments entirely outside the fence line of the regulated facilities, thereby raising the "major question" doctrine's presumption against the agency's interpretation of the law.
Read the entire commentary here.
__________
Mario Loyola is a professor at Florida International University and senior fellow at the Heritage Foundation. He served in the Trump administration as Associate Director for Regulatory Reform at the White House Council on Environmental Quality.
This article was originally published by RealClearEnergy and made available via RealClearWire.