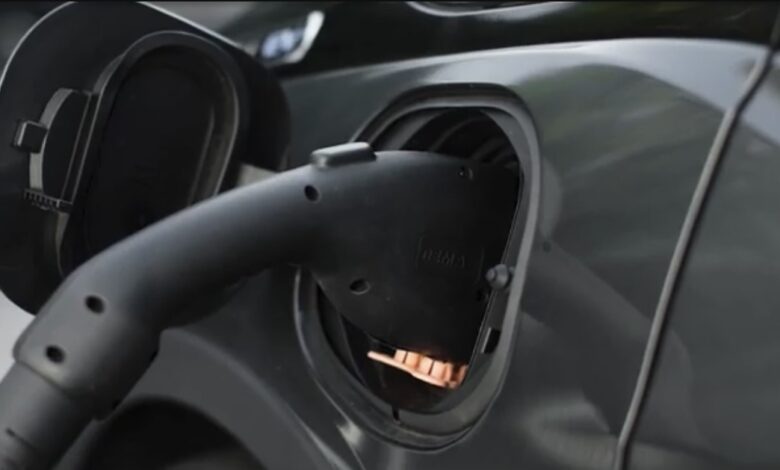 Which Candidate Do You Support in the Republican Primaries?
Investigation by John Murawski originally published by RealClearInvestigations and RealClearWire
U.S. Energy Secretary Jennifer Granholm gave Americans an unintended glimpse of the future during her road trip this summer touting the wonders of electric vehicles. Far from spotlighting the promise of EVs, her public relations misadventure in Georgia involved one of her staff in a gasoline-powered vehicle blocking off a coveted charger in advance of her arrival, leading to frayed tempers and a local EV owner calling the cops. It was an illustration of the challenges drivers could face as governments push the public to embrace plug-in vehicles.
Hyped as technological marvels, EVs are boobytrapped with a host of inconveniences and tradeoffs. By now many people have heard about range anxiety, exploding lithium-ion batteries, and the environmental destruction caused by global mining for battery minerals.
But another wave of challenges is in the offing as the federal government and state officials pump in billions of dollars to build out a massive national infrastructure of charging stations to power the EVs.
The sheer scale of a charging infrastructure means recruiting retailers and businesses to install and maintain chargers that are expected to lose money in the near future, with some likely to be written off as economic losses.
In California, which is slated to ban sales of new gasoline-powered cars in just 12 years, government estimates indicate the state may need to install at least 20 electric chargers for every gas pump now in service to create a reliable, seamless network.
Massive public subsidies will be a crucial part of this effort because private industry is not willing to take the financial risks of betting on an uncertain future. Government subsidies mean complying with recordkeeping and reporting mandates and making sure chargers are online 97% of the time, while bearing the financial risk of vandalism, mechanical malfunctions, daily fluctuations in electricity pricing, and cashflow unpredictability.
A "net zero" society inherently favors the haves over the have-nots. Renters and low-income families aren't as likely to own private chargers, and electricity purchased from public chargers can cost five to 10 times as much as charging privately in a garage at home. To avoid penalizing the little guy, federal EV mandates require that 40% of benefits pay for public chargers in disadvantaged areas, while California requires that at least half go to such "equity" communities, where relatively few people currently drive EVs.
The rapid transition from a reliable legacy energy infrastructure that's more than a century old to emerging technologies in just a few decades will require the buy-in of virtually every American, including relearning driving habits and adopting charging patterns that right now constitute the leisurely prerogative of early adopters and trend-setters.
"We need to make sure the infrastructure is overbuilt, oversupplied and over-capacity so that nobody as a driver gets stranded," said John Eichberger, executive director of the Transportation Energy Institute, a nonprofit research organization. "When you point out the challenges to a believer or a staunch advocate, well now you're just being negative, you're just trying to impede progress."
Read the entire investigation here.
__________
John Murawski reports on the intersection of culture and ideas for RealClearInvestigations. He previously covered artificial intelligence for the Wall Street Journal and spent 15 years as a reporter for the News & Observer (Raleigh, NC) writing about health care, energy and business. At RealClear, Murawski reports on how esoteric academic theories on race and gender have been shaping many areas of public life, from K-12 school curricula to workplace policies to the practice of medicine.
This article was originally published by RealClearInvestigations and made available via RealClearWire.