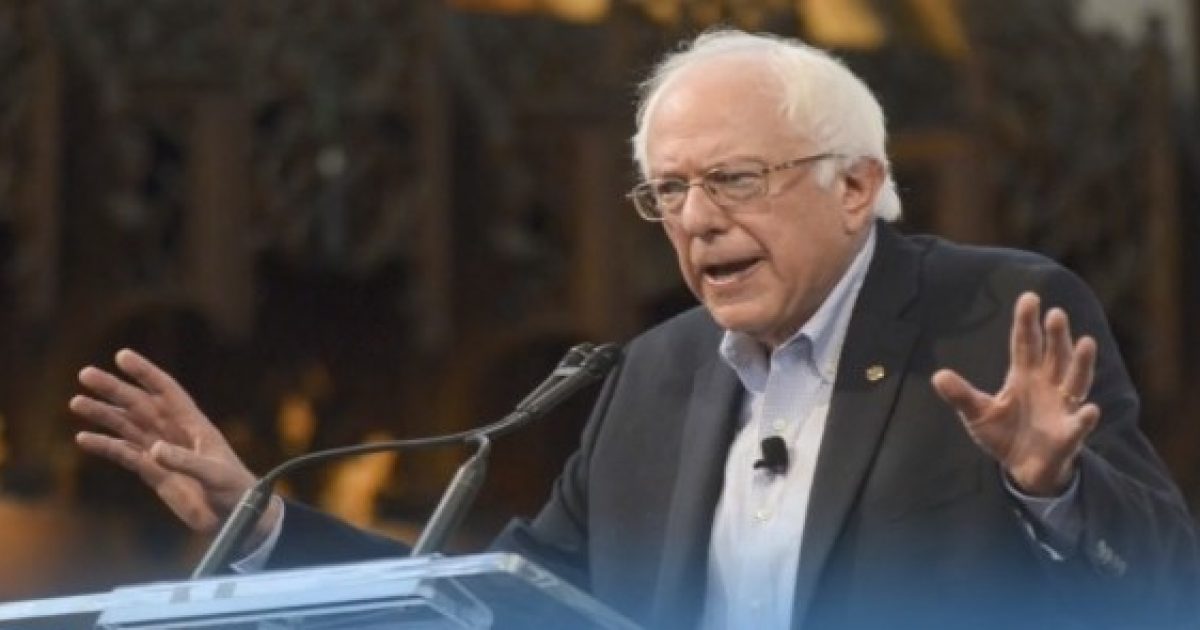 Despite losing Iowa to Hillary Clinton, Bernie Sanders is in a good mood today. He believes his campaign's neck-and-neck showing in the Iowa caucus is proof that he is a legitimate candidate in the national race for the Democratic nomination.
That being said, he's not satisfied with last night's results just yet.
Bernie Sanders has called on the Democratic party to release a raw vote count in Iowa after a nail-biting finish left lingering doubts over the first, much tighter-than-expected, clash with Hillary Clinton for the presidential nomination. Speaking to reporters on a chartered plane flying from Des Moines to their next showdown in New Hampshire, the leftwing senator said his performance in the Iowa caucus was a signal that the American people were hungry for more radical change than that offered by establishment candidates.

"Tonight is a wonderful start to the national campaign," Sanders said in a packed gangway on the late-night flight heading east to beat an incoming snowstorm. "Tonight shows the American people that this is a campaign that can win."

He threw little light on an unfolding controversy over certain Iowa precincts that did not have enough Democratic party volunteers to report delegate totals for each candidate but did call on officials to take the unusual step of revealing underlying voter totals. Delegates are awarded in the Iowa Democratic contest on a precinct-by-precinct basis, irrespective of the state-wide vote for each candidate.

"I honestly don't know what happened. I know there are some precincts that have still not reported. I can only hope and expect that the count will be honest," he said. "I have no idea. Did we win the popular vote? I don't know, but as much information as possible should be made available."
Iowa was Hillary Clinton's race to lose, and she can only blame herself (and her revolving door of national scandals) for the reality that the race was so close to begin with.
It's going to be a long road ahead for Hillary Clinton. Just like 2008, the long shot challenger has become a serious contender and Hillary is going to have to work for every single vote she can get.