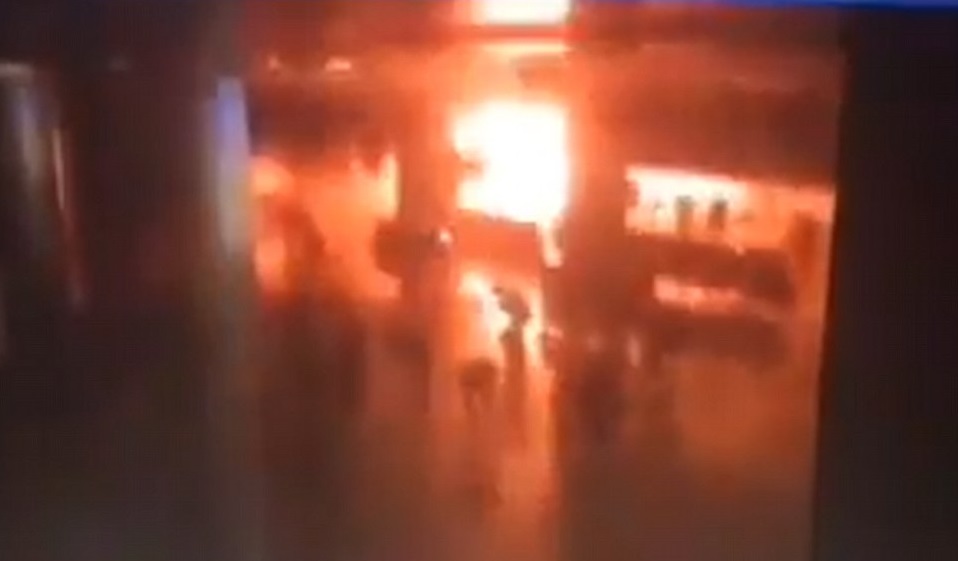 Authorities are estimating at least 41 people are dead and 239 injured after a horrifying terror attack at the Ataturk airport in Istanbul, Turkey. Three terrorists (reports are claiming with ties to ISIS) coordinated an attack involving AK-47s and suicide bombs.
Witnesses have described the terrifying moment three suicide bombers launched a co-ordinated attack on Istanbul airport that has left at least 41 dead saying there was blood and body parts everywhere. Shocking footage has shown an explosion at the door to the arrivals hall by a suicide bomber before another two attackers snuck into the building and dentonated their devices.

Twenty-three of the victims were Turkish citizens and 13 foreign nationals were also among the casualties, an official has said. A total of 41 people have already been confirmed dead, but Turkish officials said that number is expected to rise to 50. This morning the airport has re-opened while investigators piece together what happened, just hours after the attacks, which also left 239 people injured.
There were many first responder heroes in the moments after the attack, but one police officer stood out in particular:
Elsewhere, eyewitnesses have also described the moment a hero policeman shot down one of the suicide bombers before he was able to detonate his explosives, giving holidaymakers a chance to escape and saving countless lives.

In shocking footage that captured the moment, the gunman can be seen running through the international arrivals terminal before falling to the ground – apparently felled by a police bullet – and sending his AK-47 skidding across the floor. The police officer then approaches the gunman before realising he is about to detonate his suicide vest and running for his life. Moments later, as the gunman writhes in pain on the floor, he detonates his bomb and the screen goes blank.
Our thoughts and prayers are with Turkey and the victims of this senseless attack.
The DailyMail has pictures and security video of the attack, as the details are still developing, but they are very graphic. Proceed with caution.