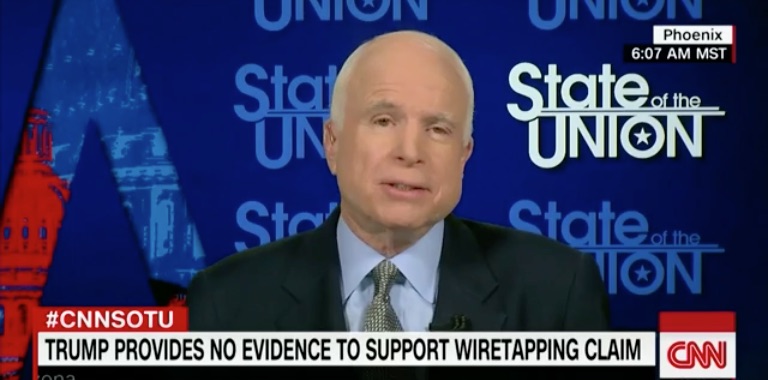 Senator John McCain (R-AZ), a frequent critic of President Trump, whined about not meeting with the president yet.
Over the past two months, McCain blasted Trump on his criticism of the media and the president's claim that Obama had wiretapped phones at Trump Tower.
Speaking in Brussels, McCain also criticized Trump on everything from the American Health Care Act to Russia.
The Daily Beast reports:
The senior Republican and vociferous Trump critic said Trump's tweet storms had caused "a great deal of uncertainty" about who advises the president. "Who drives the tweets at 6am in the morning?" he said, speaking at the German Marshall Fund's Brussels Forum. He also expressed concerns, as head of the Senate Armed Services Committee, about the Trump campaign's alleged ties to Moscow, and repeated his call for an independent committee to investigate such matters after House Intelligence Chairman Devin Nunes disclosed that he thought Trump's communications may have been inadvertently listened to by the FBI, without sharing that with other committee members or disclosing his source. "I have significant concerns about the intelligence committee's ability to get to the bottom of this issue," McCain said. "We need a select committee."
Given all of McCain's comments about Trump, it's not surprising that he has not made it to the White House to date.