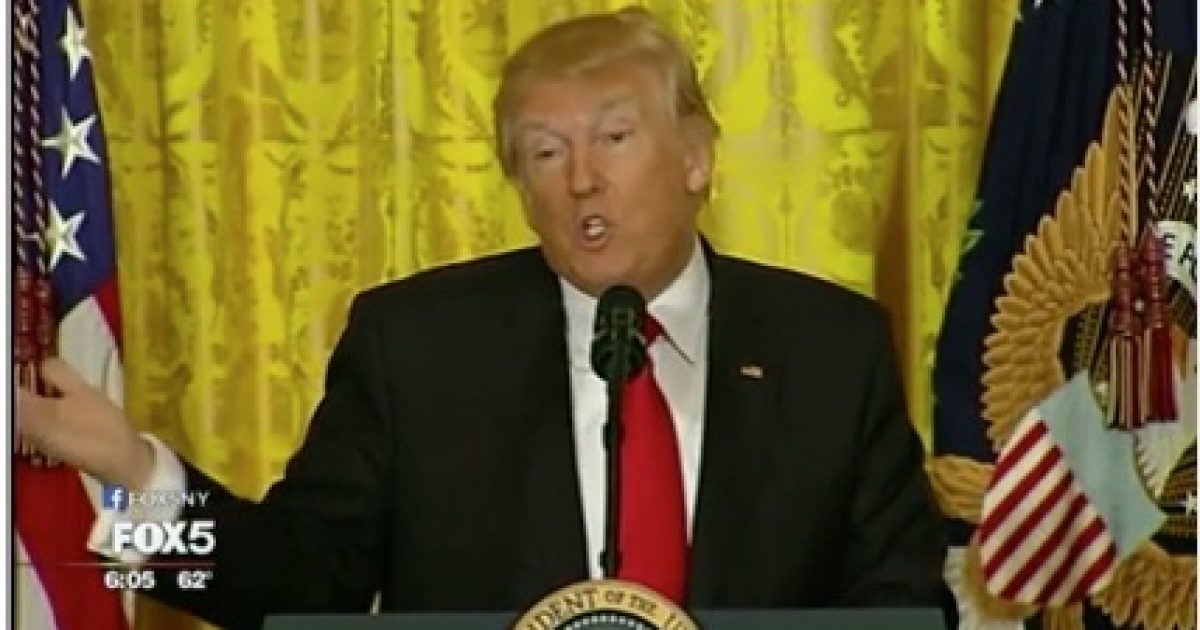 A new poll found Americans trust President Trump more than the political media.
The New York Post reports:
On the eve of Trump's 100th day in office, a new national poll by Morning Consult finds that more voters trust the president than the reporters covering his administration on a daily basis.

Thirty-seven percent of voters believe the White House has been more forthright than the media, versus 29 percent who favor the press. Another 34 percent were unsure or had no opinion.
Earlier this year, a Fox News poll showed similar results (watch video).
Moreover, these polls expose the fact that the left-wing media operates in a bubble and are out of touch with Americans.
A Politico story, discussed the media bubble, concluding:
The national media really does work in a bubble, something that wasn't true as recently as 2008. And the bubble is growing more extreme. Concentrated heavily along the coasts, the bubble is both geographic and political. If you're a working journalist, odds aren't just that you work in a pro-Clinton county—odds are that you reside in one of the nation's most pro-Clinton counties.
Trump is clearly winning the war with the media because the president connects with Americans outside the left-wing coasts.