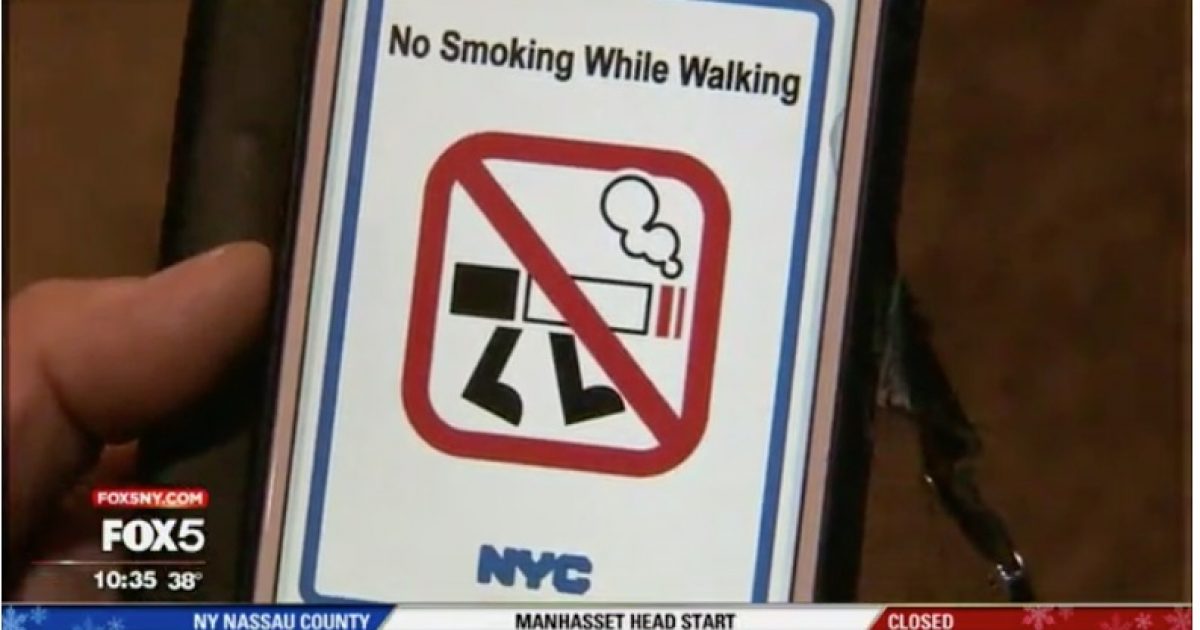 The war against cigarette smoking continues in New York City.
A New York City Council member wants to ban smoking while walking on the streets of the city.
Fox 5 reports:
If you don't smoke and you find yourself walking behind someone who does, it can be unpleasant. Now a New York City Councilman wants to do something about it.

Trending: Portnoy's Barstool Fund Raising Millions for Small Businesses During Pandemic

"My bill is very simple, no smoking and walking on New York City Sidewalks," said Queens Councilman Peter Koo (Dist. 20).
If passed, smokers caught while walking would be a misdemeanor carrying a fine of $50.
Police officers in New York City have bigger issues to deal with than looking for smokers.