News
Comey Told Trump That McCabe Was "True Professional" And FBI Was Apolitical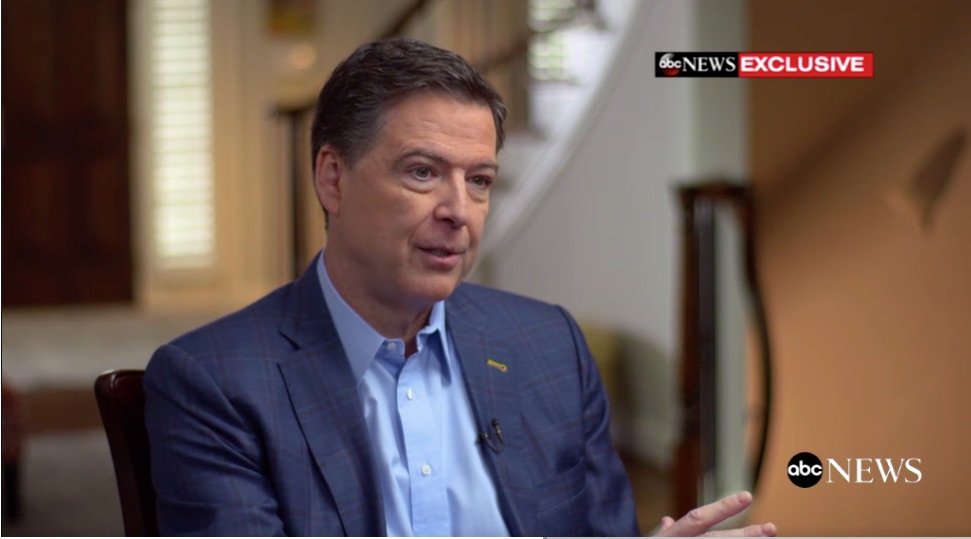 Former FBI Director James Comey defended the character of fired Deputy Director Andrew McCabe to President Trump and insisted the FBI was apolitical.
The revelations of Comey's statements about McCabe are from the memos the former FBI director wrote following conversations with the president.
Redacted copies of Comey's memos were just made public.
The memos reveal on two occasions Comey defended McCabe after President Trump asked about the former deputy director:
Here's the other statement:
Comey clearly misled President Trump about McCabe's character but most concerning is the former FBI director assured the president that "FBI people" are not political and "they strip them when they step into their bureau roles…."
Not only was Comey lying about McCabe, he was misleading the president about the highly politicized FBI group of agents Comey assembled.
President Trump responded in a Tweet:
James Comey Memos just out and show clearly that there was NO COLLUSION and NO OBSTRUCTION. Also, he leaked classified information. WOW! Will the Witch Hunt continue?

— Donald J. Trump (@realDonaldTrump) April 20, 2018
Text messages between FBI agent Peter Strozk and FBI lawyer Lisa Page exposed an extreme political bias against President Trump.
McCabe was fired for lying to investigators in order to defend himself from claims of political bias over his wife's connection to Clinton family ally Terry McAuliffe.
Finally, the FBI's investigation of Hillary Clinton under Comey was politically tainted in favor of the former Secretary of State.
The truth is Comey was deeply political.