News
NY Senator Kirsten Gillibrand Open to Removing Sections of Border Wall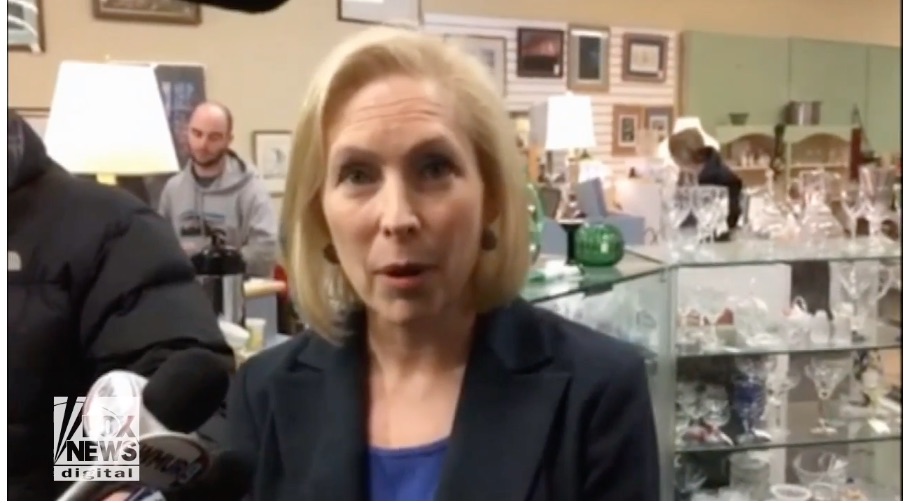 New York Democrat Senator Kirsten Gillibrand is open to the idea of tearing down existing sections of the border wall along the U.S.-Mexico southern border.
Gillibrand, who is running in the 2020 presidential race, reacted to a question about a statement made by former Texas Democrat Representative Beto O'Rourke about the border wall.
Fox News reports:
Democratic presidential contender Sen. Kirsten Gillibrand says she could possibly support a call by former Rep. Beto O'Rourke of Texas to tear down parts of the existing U.S.-Mexico border wall.

"I'd have to ask folks in that part of the country to see whether the fencing that exists today is helpful or unhelpful," the senator from New York told Fox News on Friday, as she was campaigning in the first-in-the-nation presidential primary state of New Hampshire.

"I could look at it and see which part he means and why, and if it makes sense, I could support it," Gillibrand added.
Gillibrand also voted against the recent government funding bill because it didn't control ICE.
PostStar.com reports:
Sen. Gillibrand, who is running for the Democratic nomination for President, voted against the appropriation bill along with several other Democrats who are running for President.

"The President is going to abuse his power with a non-credible national emergency to go around Congress and waste taxpayer dollars for an ineffective border wall," Sen. Gillibrand said, according to a statement provided to the Times. "At the same time, the increased funding for ICE in this bill comes with no accountability and will give the President the ability to continue his inhumane policies."
Gillibrand voiced her strong opposition against funding the border wall in a Tweet:
An outrageous abuse of power—not to mention waste of taxpayer dollars—if he goes through with this ludicrous idea. Drop the absurd wall and do your job. https://t.co/kEWdIXjNjr

— Kirsten Gillibrand (@SenGillibrand) February 14, 2019
Like many of the Democrats that want to be the Democrat nominee for president, Gillibrand is running far to the Left to get primary votes.