News
Biden Blasted for Giving Government Jobs to Aides Family Members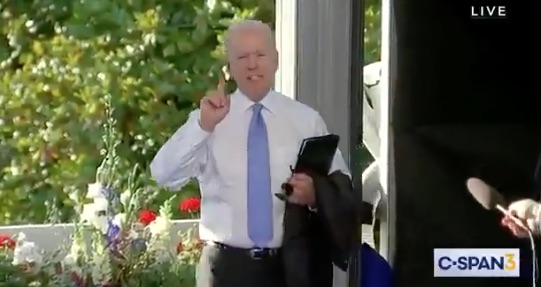 President Biden was blasted for giving government jobs to family members of his top aides.
The Washington Post story, "A family affair: Children and other relatives of Biden aides get administration jobs," details individuals who got jobs and are related to Biden's top aides.
The story notes, "In the first few months of Biden's presidency, at least five children of his top aides have secured coveted jobs in the new administration."
White House Chief of Staff Ron Klain's wife got a post as did the sister of White House Press Secretary Jen Psaki.
The pattern of hiring relatives of his top aides did not sit well with a former government ethics chief, Walter Shaub, who served as director of the Office of Government Ethics during past administrations.
Shaub blasted Biden on Twitter.
https://twitter.com/waltshaub/status/1405882687026520065?s=20
The Washington Post story ignited other stories about Biden.
Obama-Biden ethics chief sends blistering message about Biden's hiring practices | Just The News https://t.co/2dlPn5SVcL

— John Solomon (@jsolomonReports) June 19, 2021
Critics also weighed in.
Biden just got owned by someone who was on his side.https://t.co/DuYgDTB8nO

— Gunnery Sergeant Jessie Jane Duff (@JessieJaneDuff) June 19, 2021
Biden is exploiting his role as president to reward family members of his inner circle with "we the people" tax dollars.
With an almost five decade presence in Washington D.C., Biden knows the inside game and he is playing it to the maximum degree.
It's just another example of Biden putting his friends and family above the American people.