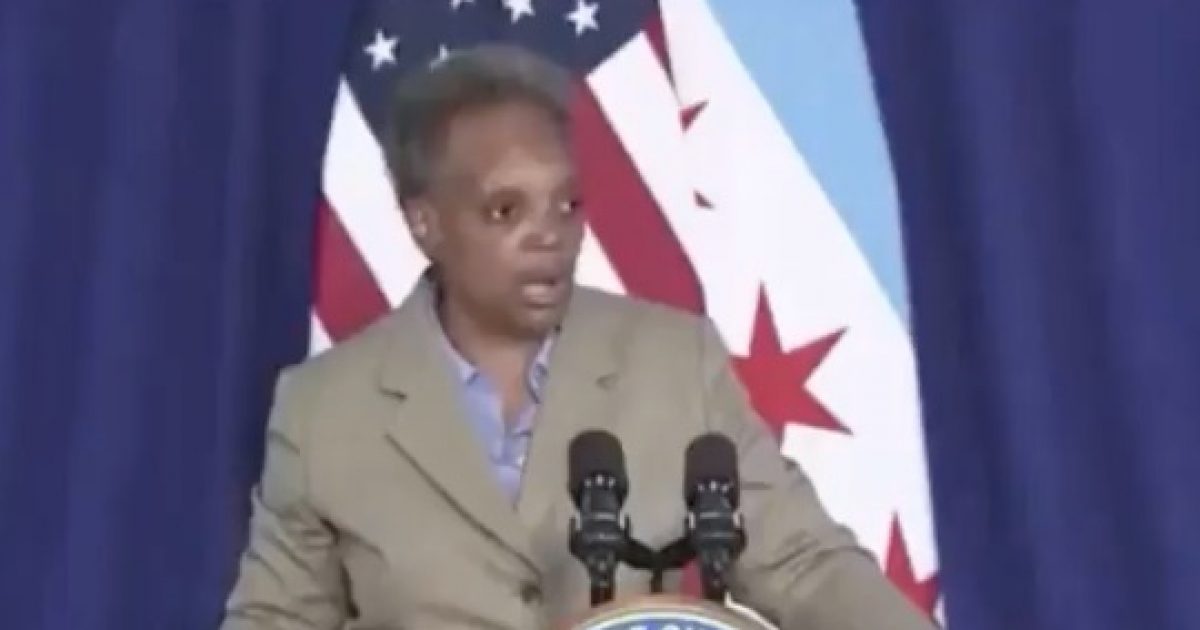 Democrat politicians are being criticized and called out for their hypocrisy over new COVID-19 requirements.
Washington, D.C. Mayor Muriel Bowser recently reinstated an indoor mask mandate but was caught at an event over the weekend not wearing a mask.
Fox News reports:
Bowser was spotted maskless indoors less than 24 hours after her order reinstating the district's indoor mask mandate went into effect Saturday morning for everyone over 2 years old, regardless of vaccination status.
Bowser was confronted by the Washington Examiner about not wearing a mask.
When encountered by the Washington Examiner, Mayor Bowser confirmed that she officiated the maskless, indoor wedding, but when asked why she was violating her own mask mandate, her security retinue quickly escorted her away. https://t.co/hY0Ji2zqnj pic.twitter.com/xozhIupSin

— Tiana Lowe (@TianaTheFirst) August 1, 2021
Mayor Bowser is seen in pics inside, while not wearing a mask or eating or drinking. We are awaiting a statement from her office. First reported by The Washington Examiner.

VIDEO: DC Mayor Bowser officiates large wedding after new indoor mask mandate https://t.co/BizyskwGfw

— Evan Lambert (@EvanLambertTV) August 1, 2021
Chicago Mayor Lori Lightfoot not only allowed a four-day Lollapalooza music festival to take place but was also in attendance after announcing plans to reinstate certain restrictions.
An estimated 100,000 people attended the festival in Chicago's Grant Park.
Daily Mail reports:
Many criticised the Chicago mayor for not only approving the 'super-spreader event' but also for attending the festival and appearing backstage without a face mask on while taking pictures with celebrities.
Chicago Mayor Lori Lightfoot is slammed for attending maskless 'super-spreader' event Lollapalooza https://t.co/mnnWoAy3xF

— Daily Mail US (@DailyMail) August 2, 2021
Lightfoot defended hosting the event.
Chicago Mayor Lori Lightfoot Speaks On lollapalooza 2021 Music Festival Weekend! Thoughts? pic.twitter.com/LlKbUxfpeS

— NOIR ONLINE (@noironlineorg_) August 2, 2021
Former President Obama is hosting his 60th birthday celebration at his Martha's Vineyard residence where 700 attendees are expected along with about 200 staff amid rising concerns of the virus.
Obama expecting 700 to attend his 60th birthday party despite COVID https://t.co/eM8oHsrxxZ pic.twitter.com/AUa5lFUepR

— New York Post (@nypost) August 2, 2021
Critics commented on social media.
Lori Lightfoot doing her hypocrite thang at LOLLAPALOOZA! #Maskless pic.twitter.com/9nOiHWEXAE

— James Woods (@RealJamesWoods) August 1, 2021
Still processing the fact that @MayorBowser announces an indoor mask mandate Thursday, throws a large bday party with Dave Chappelle Friday, and officiates a maskless indoor wedding Saturday. You literally can't make it up.

— Greg Price (@greg_price11) August 1, 2021
"Good enough for thee, not for me!" -governmental overlords

— •Name Redacted• (@Hornbakerfella) August 2, 2021
Authority hates being questioned.
Especially when it points out their hypocrisy

— Anne Donovan (@tango793_anne) August 1, 2021
It's classic hypocrisy regarding Democrat politicians, their actions, and the rising concerns over the COVID-19 Delta variant.