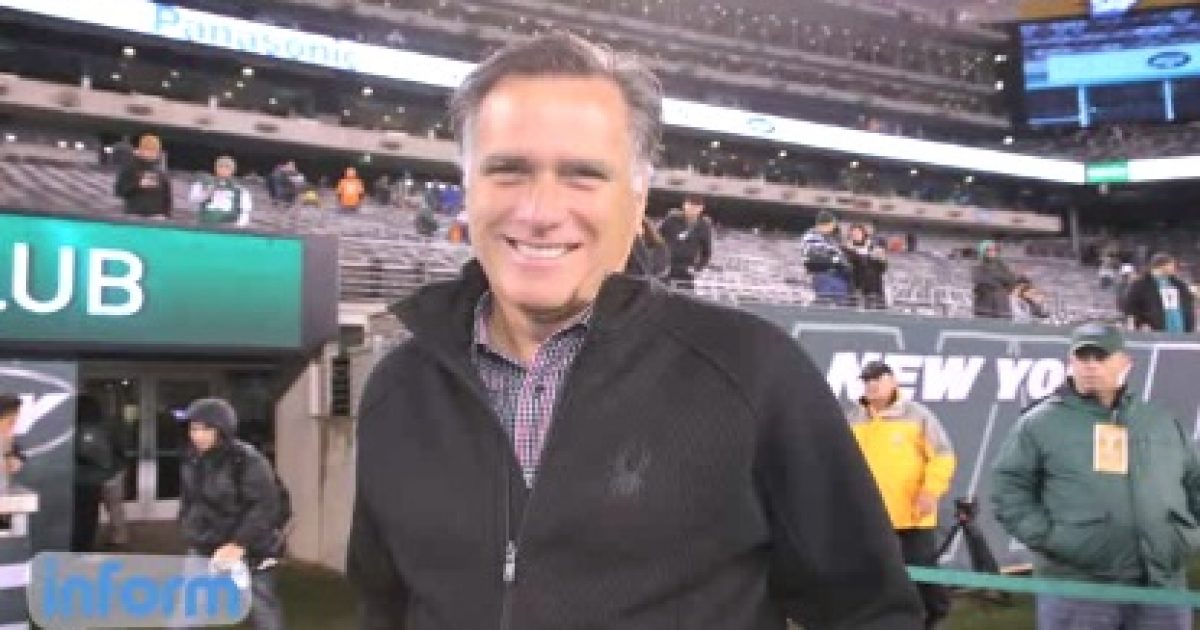 Well, sort of! This Friday, former GOP presidential nominee Mitt Romney will get in the ring with former heavyweight boxing champion Evander Holyfield, in the name of charity.
The former presidential candidate is training in preparation to take on former world boxing champion Evander Holyfield this Friday, in a charity match projected to raise $1 million for a Utah-based nonprofit.

The two will square off to raise money for CharityVision, an organization that helps provide blindness-curing surgeries in poverty-stricken areas around the world.

… Tickets for the fight are running up to $150,000, with 100 percent of the proceeds going toward medical equipment, clinics, and vision screenings. The organization estimates the fight will help fund 40,000 surgeries.
Good luck, Mitt!