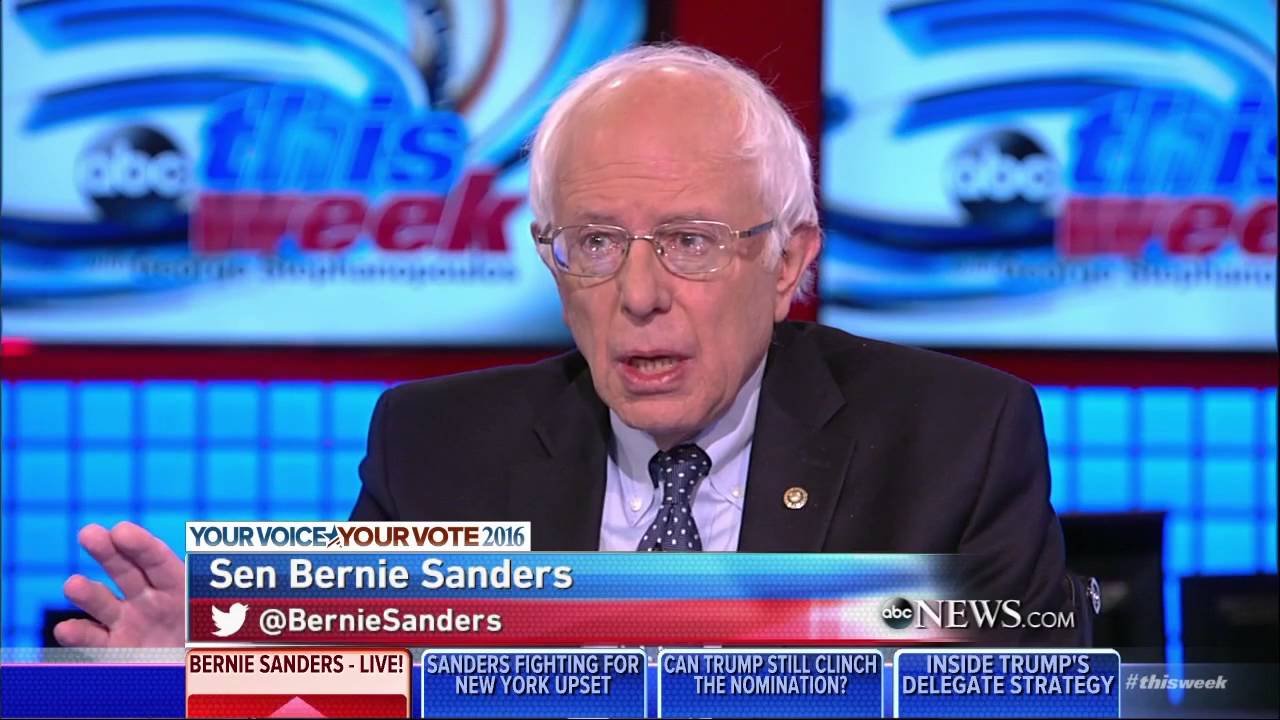 Donald Trump is known for many things on the campaign trail, among them for nicknaming each of his opponents to define them by their weaknesses.
Now it's Bernie's turn. And his nickname is……. * drum roll * …….
Crazy Bernie!
Touting his Tuesday night victories, Donald Trump unveiled a new moniker for yet another political adversary: "Crazy Bernie."

"Big wins in West Virginia and Nebraska," the presumptive Republican presidential nominee tweeted Wednesday morning. "Get ready for November – Crooked Hillary, who is looking very bad against Crazy Bernie, will lose!"

… The "Crazy Bernie" nickname rounds out the list of Trump's renamed opponents — "Crooked Hillary," "Lyin' Ted," "Little Marco" and "Low-energy Jeb."
Both Bernie and Trump won big in West Virginia this week. However, Sanders is still trailing Hillary with 1433 delegates to Clinton's 1716.