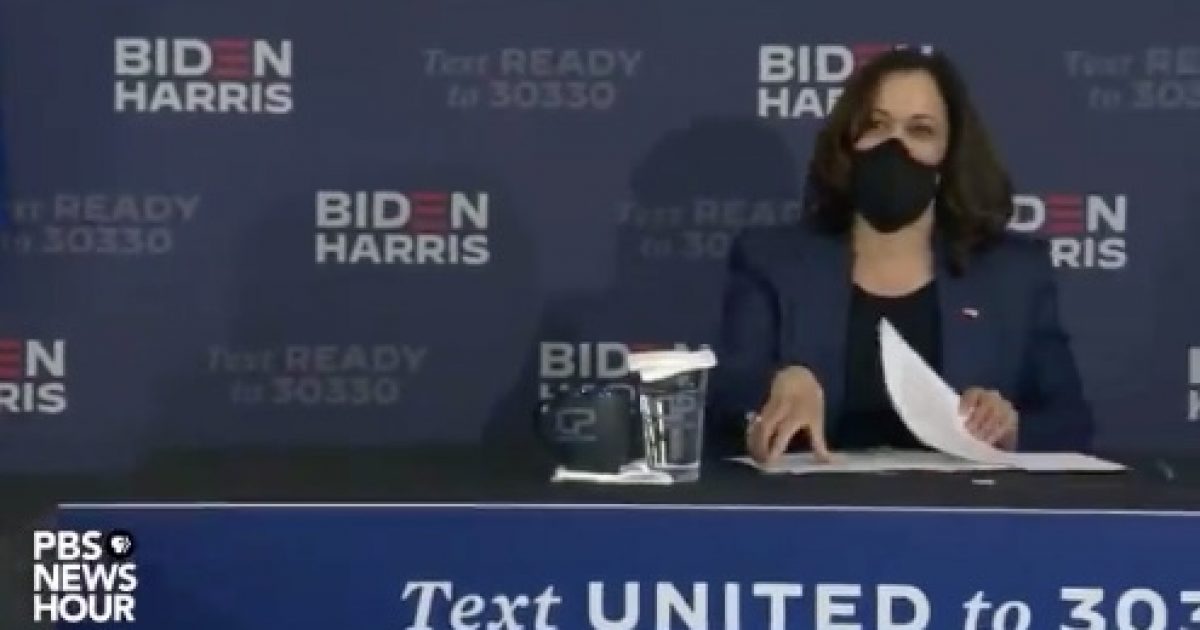 Democrat vice presidential nominee California Senator Kamala Harris told Jacob Blake, who had an open warrant at the time of his attempted arrest, that she was proud of him.
Blake, a black male, was shot by a white police officer in Kenosha, Wisconsin, last month and spoke with Harris by phone from his hospital bed.
Harris traveled to Wisconsin and met with Blake's family.
A statement from the family's lawyer was issued about Harris's visit saying, "…Jacob Jr. told Sen. Harris that he was proud of her, and the senator told Jacob that she was also proud of him and how he is working through his pain."
Sen. @KamalaHarris met with the family of #JacobBlake today, who joined by phone from his hospital bed. The family's legal team released the following statement about the one-hour visit. #JusticeForJacobBlake pic.twitter.com/TQ7io0Clhe

— Ben Crump (@AttorneyCrump) September 7, 2020
Harris was asked by a reporter how the meeting with the Blake family members went.
#BREAKING: Sen. Kamala Harris speaks on meeting with Jacob Blake's family: "They're an incredible family." pic.twitter.com/SOItAHnL7h

— The Hill (@thehill) September 7, 2020
National Review reported on Blake's criminal complaints including having a knife in his possession.
Police had been responding to a call last month that Blake, who had a warrant out for his arrest, had taken a woman's keys and refused to return them. Blake allegedly broke into the same woman's home in May and sexually assaulted her before stealing her truck.
Clearly, Harris is trying to politicize the Blake shooting while the incident is still under investigation because she wants to exploit the emotion surrounding the incident in an effort to get the anti-police vote.
Harris heaping praise on Blake who has several criminal complaints, including resisting arrest, is outrageous and seriously challenges the notion that the Biden-Harris ticket is for law and order.