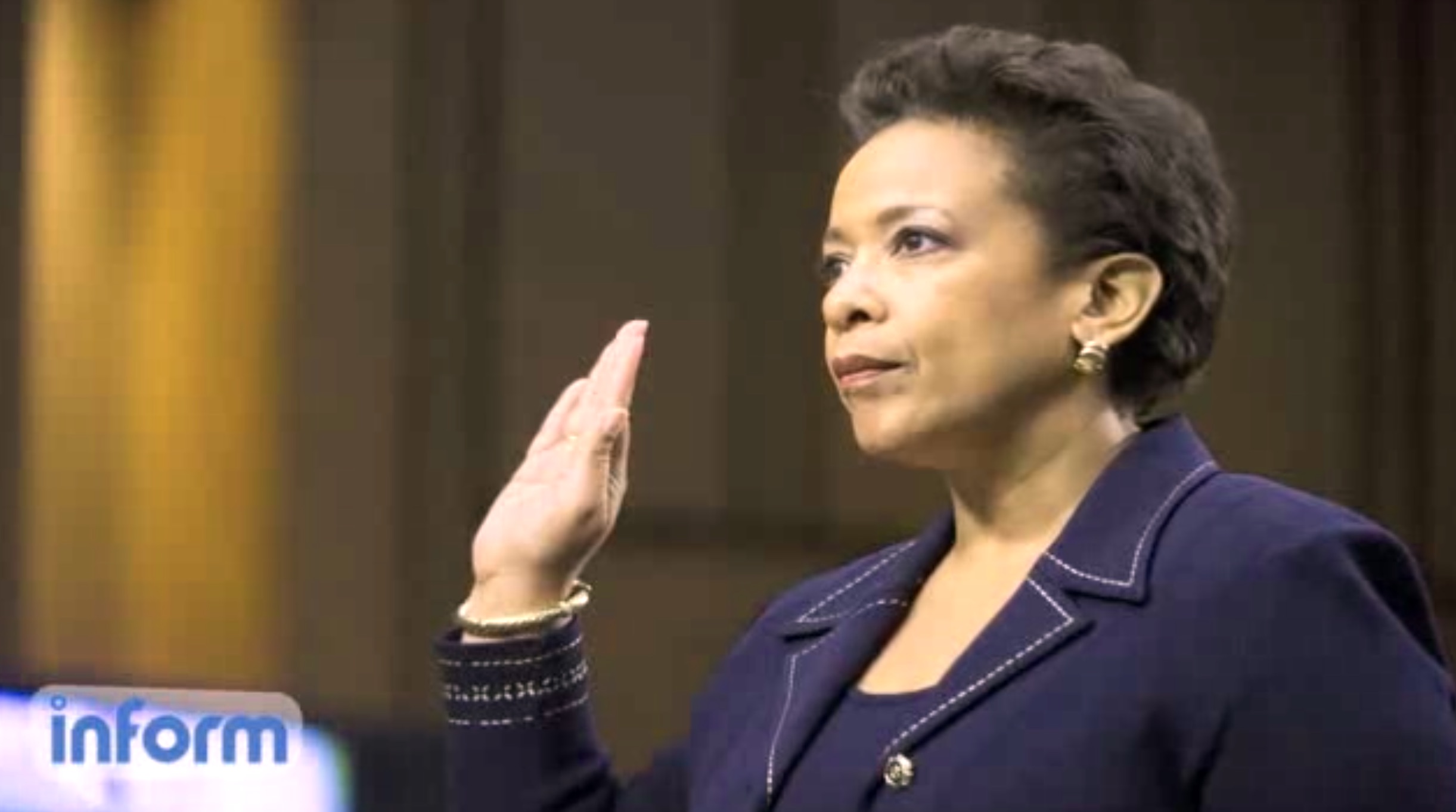 Attorney General Loretta Lynch says her "greatest fear" as a prosecutor is anti-Muslim rhetoric. That's interesting, because most Americans would say their greatest fear is a radical Islamic terrorist attack.
Speaking to the audience at the Muslim Advocate's 10th anniversary dinner Thursday, Lynch said her "greatest fear" is the "incredibly disturbing rise of anti-Muslim rhetoric" in America and vowed to prosecute any guilty of what she deemed violence-inspiring speech. She said:

"The fear that you have just mentioned is in fact my greatest fear as a prosecutor, as someone who is sworn to the protection of all of the American people, which is that the rhetoric will be accompanied by acts of violence. My message to not just the Muslim community but to the entire American community is: we cannot give in to the fear that these backlashes are really based on."

Assuring the pro-Muslim group that "we stand with you," Lynch said she would use her Justice Department to protect Muslims from "violence" and discrimination.
Lynch also urged the parents of Muslim children to report any "anti-Muslim bullies" to the Justice Department and the Department of Education.
Really?
AG Loretta Lynch wants to make localized playground bullying a federal issue? How about making preventing radical Islamic terrorist attacks a federal issue? Lynch should be finding out why the FBI did not catch the California shooter beforehand, especially since the suspects were in contact with known terrorists on social media.
It looks like Lynch has her head buried in the sand, right next to our commander-in-chief.